Description:
A fun and kind of burning brain mini-game map themed ESCAPE.
There're currently ten levels set for you in each of which you are aimed to escape from a delightedly designed room can you escape from it?
Have a try!
    You are invited by an odd scientist named Dr.N to his laboratory, who set a couple of challenging levels for you. And your mission is to complete them.
    For each level, your mission is to escape from it.
To

enter

a level, press the

stone plate

In a specific level, try to approach a

emerald block

in a green area to escape from(

pass

) a level
In a specific level, press the button on a

gold block

to get the

hint

In a specific level, throw out(not drop) the given

snowball 

to

quit

from the level
When you pass a level(except tutorial level), the next level will be

unlocked

automatically
Try to pass all of the levels
No changing settings
Volume on
No cheating, since you are permitted to quit from a level halfway
Multiplayer: Suitable but not recommended. Because in the current version, there's only one player permitted to enter a level at the same time.
Dynamic level allocation system(so that levels played can be replayed)
Mutual exclusion of players detecting system
A tutorial level
NPC enities used
Sound packages used
More levels
Achievement System
Difficulty evaluation for each level
Sounds system works not very well occasionally
"quit" function(throwing snowball) works not very well occasionally
Solicitation:

I need you guys' help!

Since the map has great extensibility, I need your great

ideas

and fantastic

designs

of "escape" levels to enrich this map, and I'll credit you regarding your designs. If you are interested, here are some details about the level:
The size of the level you build should be

restricted up to "35×25×25"

Behavior packs and resource pack are permitted
For more details, please contact me
About the map: This is not the final version, I might update it occasionally. Also, if you find any

bugs

in this map or have any suggestion about it, please contact me 🙂
About myself: This is the first time that I upload a map to mcpedl, yet I've been making MCBE maps for years. Interested about my

solicitation

, or for

any other questions

, e-mail me. My e-mail: newaser888@qq.com.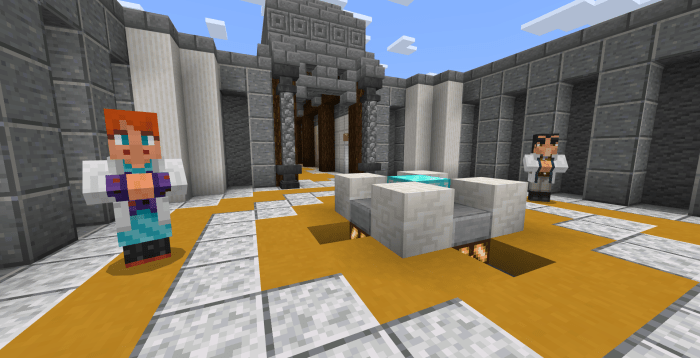 lobby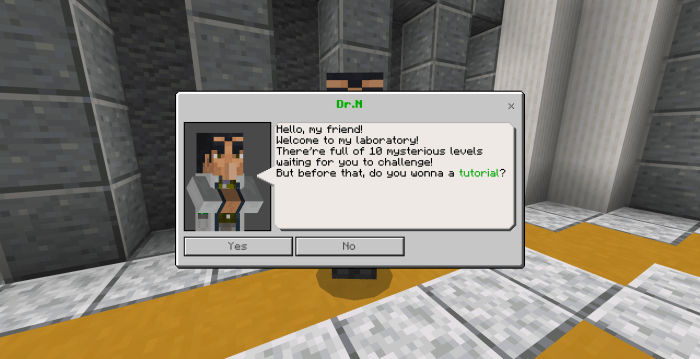 NPCs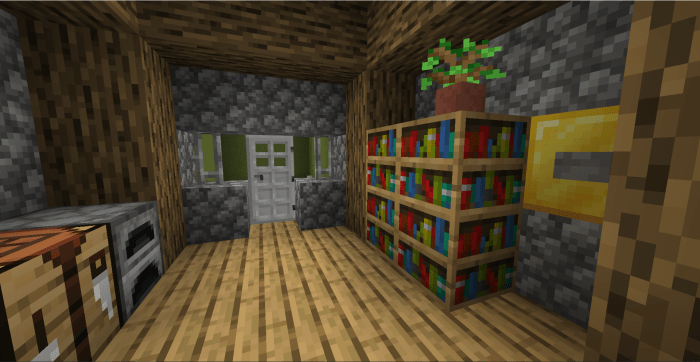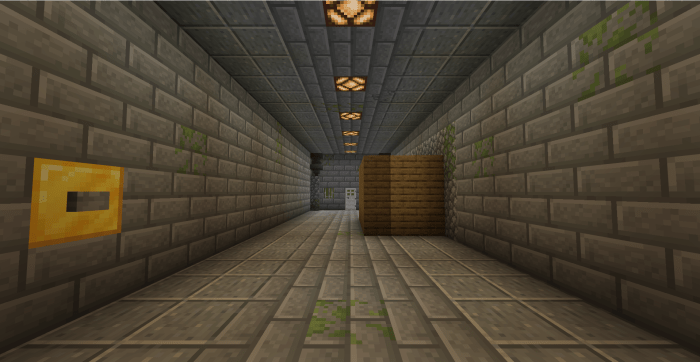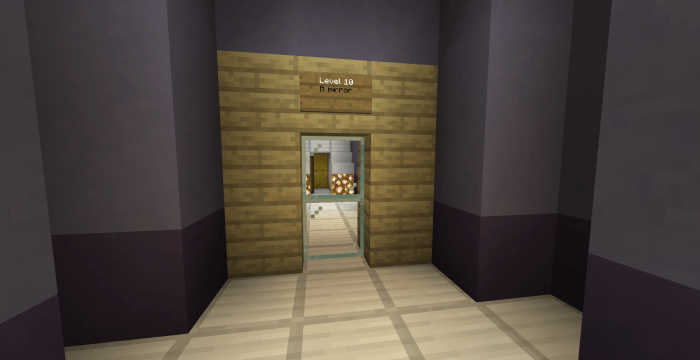 levels
DOWNLOAD:
TAGS :
---