Description:
This dog-tastic addon adds 14 NEW dog breeds to your Minecraft worlds! Now you can take your favorite dog breed out for a mining trip, battle monsters together, or anything you wish to do.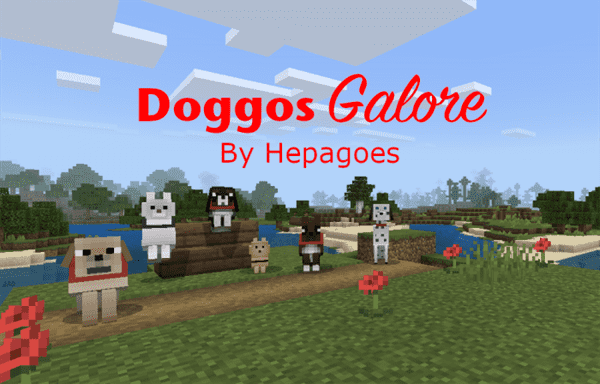 This add-on comes with fourteen breeds:
Dalmatian
King Charles Spaniel
Boxer
Japanese Spitz
Labrador
Pomeranian
Bulldog
Shiba Inu
Collie
Cockapoo
Alaskan Malamute
Husky
Pug
Chihuahua
They all have new models and textures made from scratch.


They can be found in the creative menu, or roaming in taigas in survival.
They are tamed like you would tame wolves. Once they're tamed, you can also mate them to get baby dogs.
Dalmatians

King Charles Spaniels
Boxers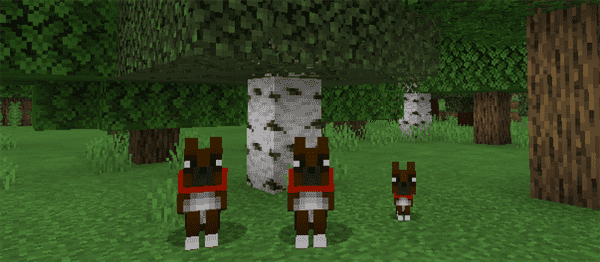 Japanese Spitz (dyeable):

Labrador:

Pomeranian:

Bulldog:

Shiba Inu: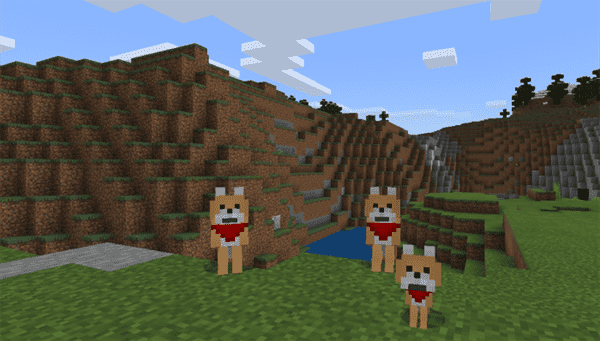 Collie: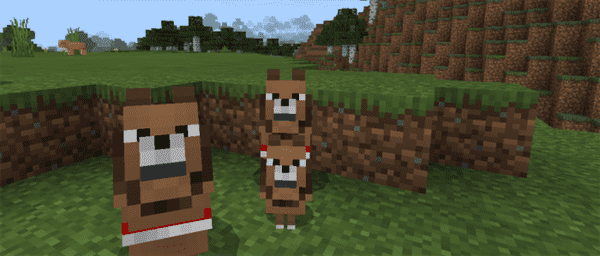 Cockapoo:

Alaskan Malamute: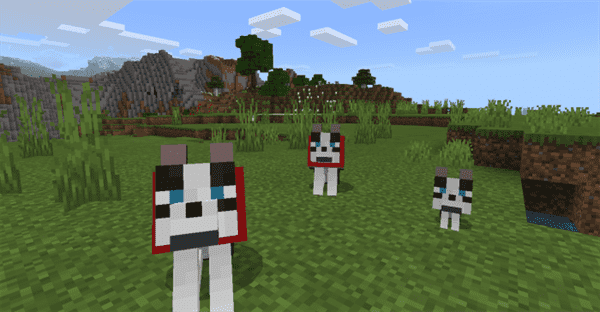 Husky: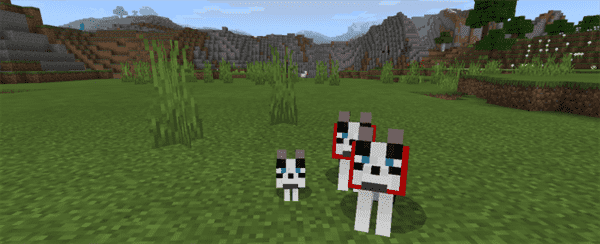 Pug: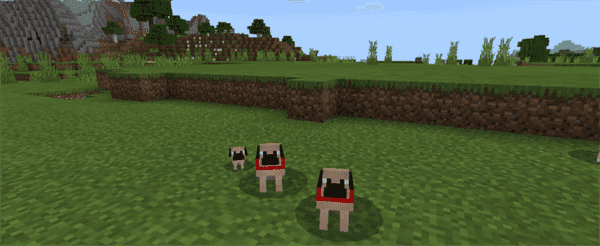 Chihuahua: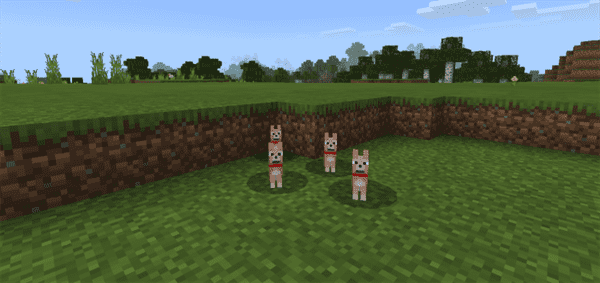 If there are any errors, contact me via Discord (lala_petizoo#0700).
I've seen many people in the comments saying this is a scam and doesn't work; if it doesn't work it means you're in 1.11 and not in 1.12, and the URL shortener opens two tabs when you click "skip ad", one is the download link and the other one is an ad, go to the download link. Please don't say this is a scam, as I took a very long time to make this for your enjoyment ; ) .
DOWNLOAD:
TAGS :