Description:
Hey there!
Do you ever see youtuber playing dodge anvils but in Java Edition?
Here comes the Bedrock!
You can practice your skills by dodging the anvils falling from the sky!
Try it now!
Introduction
Hey there, My name is Palm2570Playz
I will introduce this map to you, Dodge anvils
You might see youtubers player dodge anvils in Java Edition but none playing in Bedrock Edition.
So here comes the map!
FAQ
What is dodge anvils? Dodge anvils is a game where you need to dodge anvils as much as possible!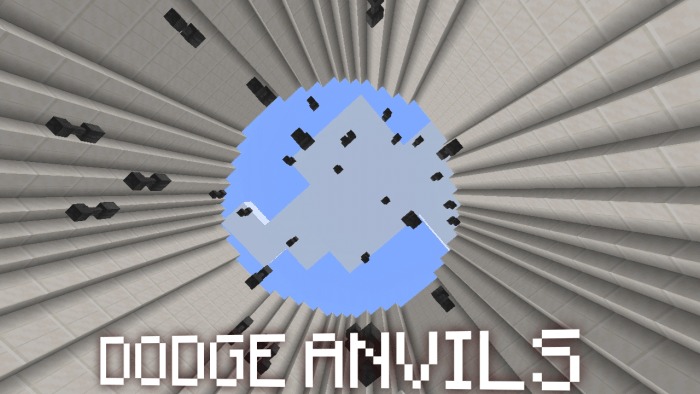 Is this copied from Java Edition? No, I built all of this myself.
Are you the one creating this game idea? No, I am not.
Can you make more arena in this game? Yes, in the next update.
Why does it not starting when I pressed "Join Game"
This map needs 2 players, when 2 players joined, other players will have 6 seconds to join the game.
More Features?
We also have a parkour in the waiting lobby!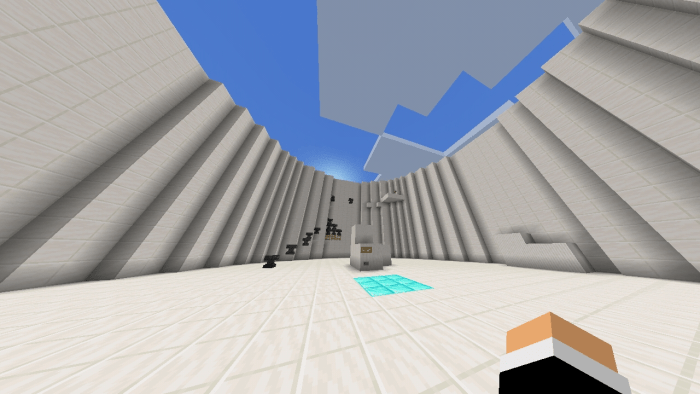 More Features coming soon!
Credits
Created by Palm2570Playz
Also join my Discord server: https://discord.gg/NfgtSDK
Thank you!
DOWNLOAD:
TAGS :
---