MC:
DemonicPvP – Practice, Duels, FFA
Category:
Minecraft PE Servers
Viewed:
1061 -
Published at:
3 years ago
| | |
| --- | --- |
| Server IP | demonic.ml:19132 Connect |
| Version | |
| Status | Offline |
| Players | 0/0 |
| Server Protocol | Pocketmine-MP |
Description:
DemonicPvP is a new practice server, designed to help you improve your PvP skills. We have active staff, good maps and fun games. Hope you all have a good time on the server!
Games
Duels: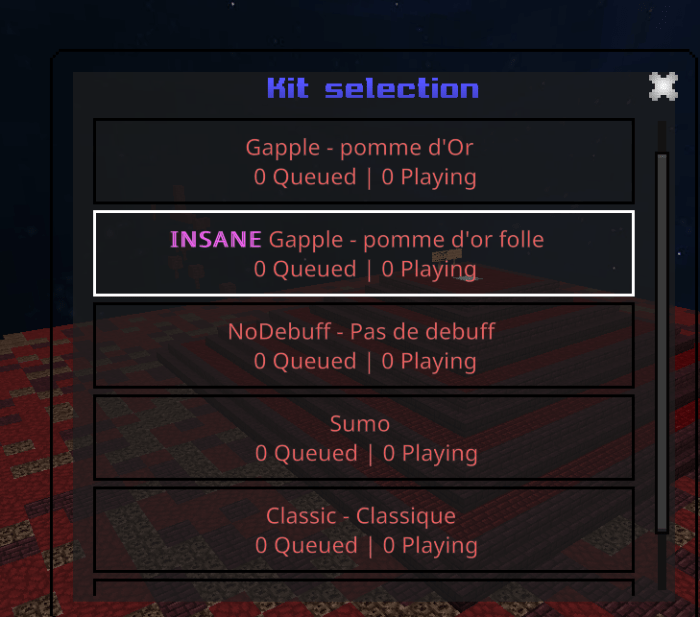 UHC doesn't fit on the screen, scroll down.
FFA: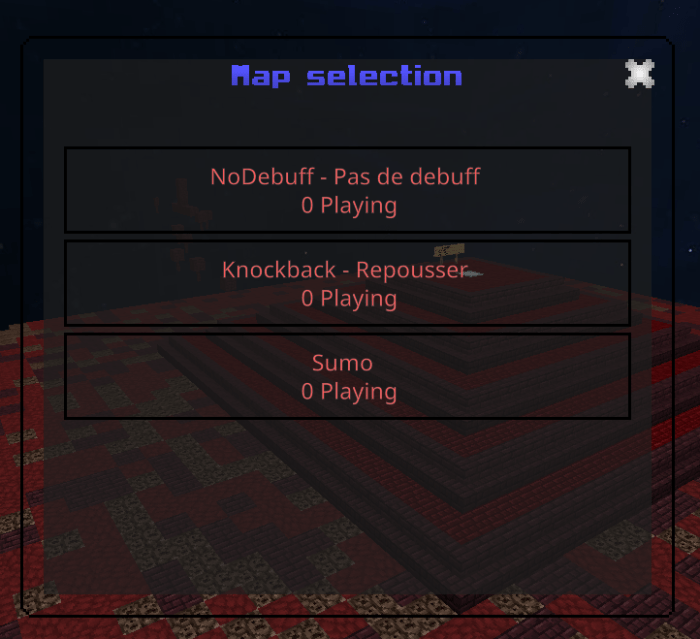 Sumo FFA has knockback modifiers for more fun PvP.
Donator queue
Worried about losing your winstreak to a cheater? Firstly, we have a good anticheat, so they won't get far. Secondly, you can play only against donators to make sure that you don't get many cheaters.
Leaderboard
Work your way up the ranks and become the best player on the server!
Grapple hook
Bored in the lobby? Use the grapple hook to amuse yourself until a worthy opponent joins!

TAGS :
---