Description:
Do you want to have more concrete blocks because the current blocks are not enough? This addon adds 115 new colors of the concrete block you can use it to create cities or make more decorations.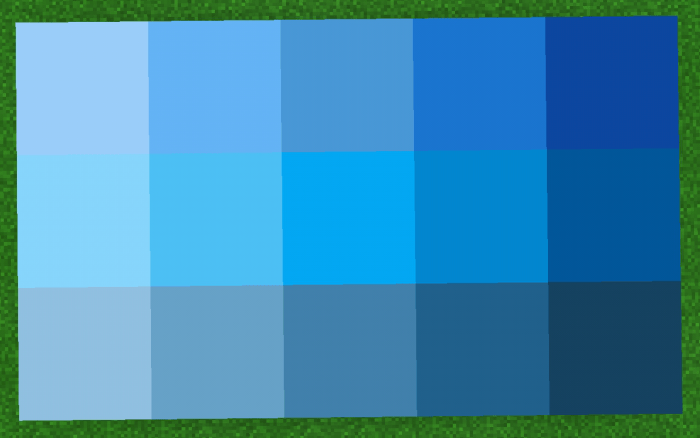 Use these blocks as solid color walls or use it to create epic buildings.
If you want to get the blocks from the stone cutter you should use the white concrete block, it will not work with other concrete blocks.
This addon is free to use but you must leave credits and the link of this MCPEDL page. Don't provide direct links or don't steal the textures to make your own addons.


To get all the blocks use the command "/function concrete" all the blocks will appear in shulker boxes of different colors. You can also use the command /give @ [a, p, s] concrete: (identifier) ​​and to get them in survival mode use the stone cutter placing the white concrete block to get the other blocks. You could also use the fill command with the blocks: "/fill ~ ~ ~ ~ ~ ~ concrete: (identifier)"


The identifiers of the blocks are the following:
concrete:blue_concrete_(0-14)
concrete:brown_concrete_(0-14)
concrete:cyan_concrete_(0-9)
concrete:gray_concrete_(0-14)
concrete:green_concrete_(0-14)
concrete:purple_concrete_(0-14)
concrete:red_concrete_(0-14)
concrete:yellow_concrete_(0-14)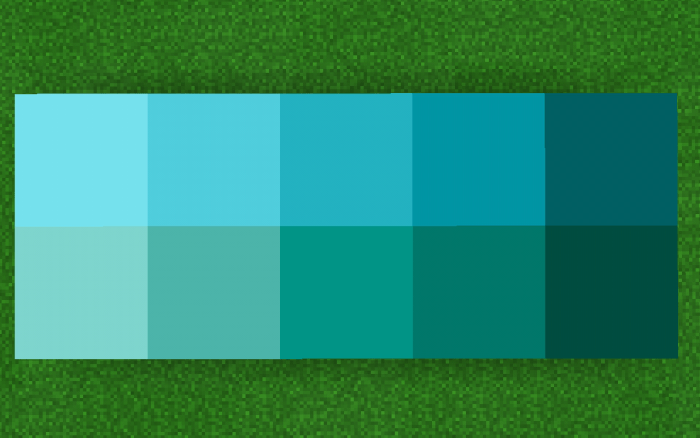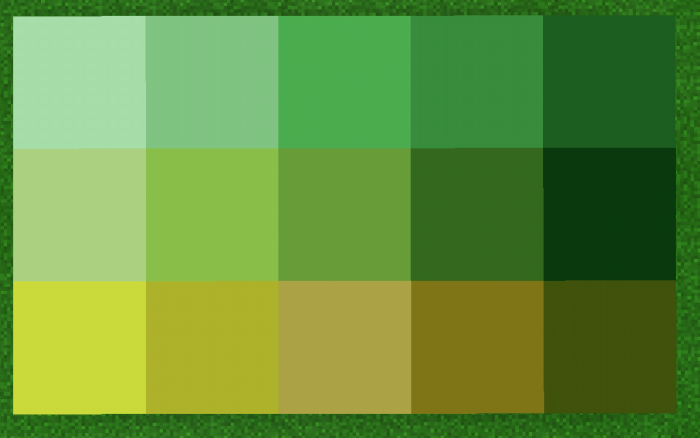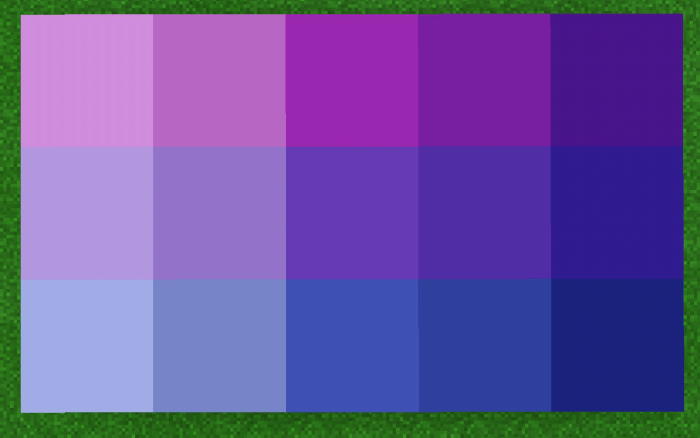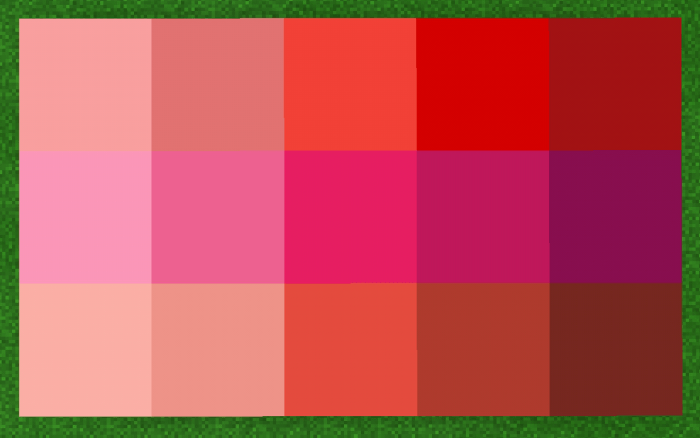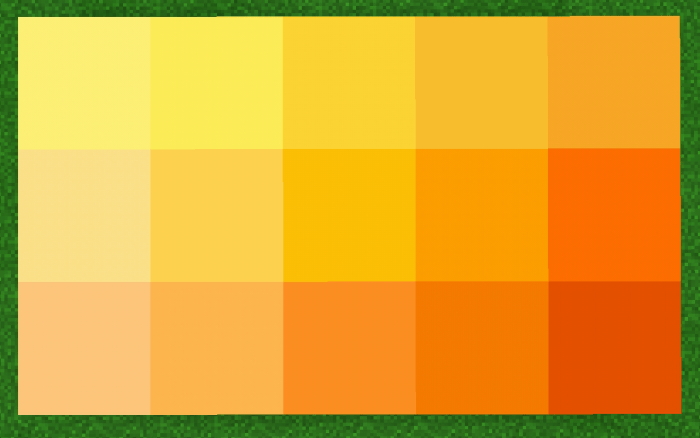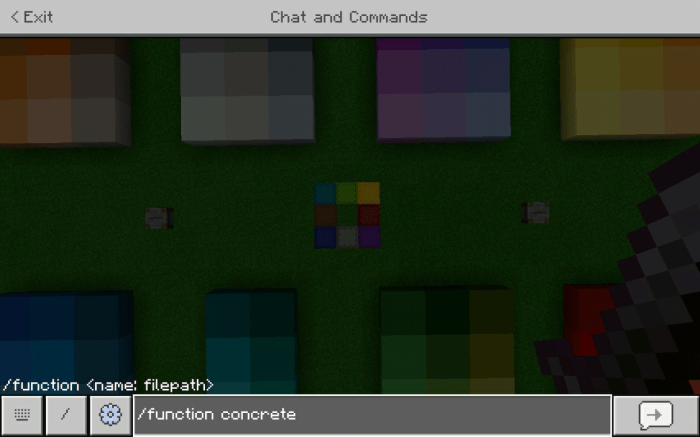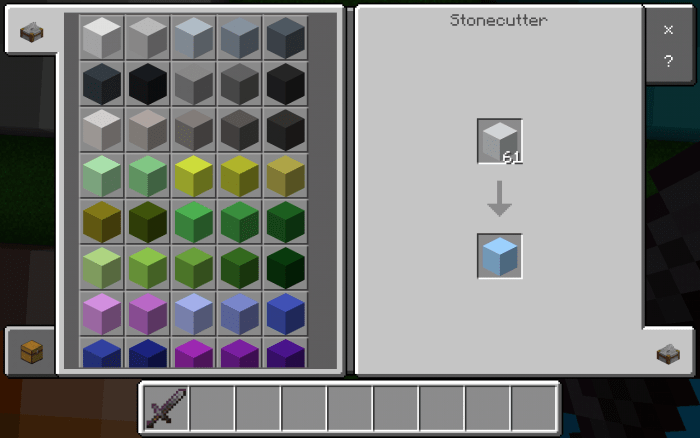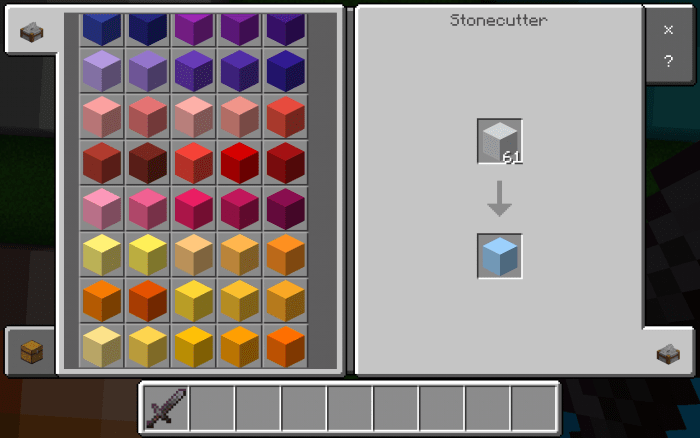 DOWNLOAD:
TAGS :
---