MC:
Classic Hunger Games [PvP]
Category:
Minecraft PE Maps
Viewed:
246 -
Published at:
2 years ago
Description:
Classic Hunger Games is a small survival games map suitable for anywhere between 2 to 8 players. Hunger games is a very popular minigame for Minecraft, and especially for multiplayer servers, where players have to compete against one another in a PvP survival environment. The objective is basically to be the last player standing. To win you will have to combat other players, collect resources and survive!
Creator: GoldenEnergy, Twitter Account
How to play?
Before starting the game it's time for everyone to select a kit. This is done by hitting one of the mobs in the kit selection area. There are three different kits and each one one has their own specialty.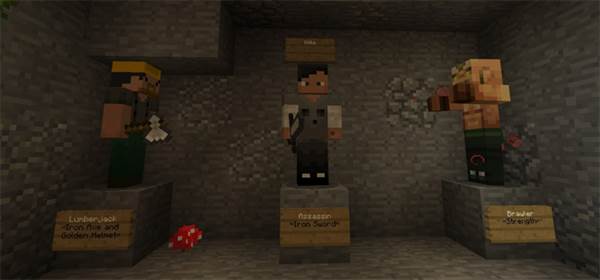 As soon as you've selected a kit you'll spawn at the arena. The game requires 2 – 8 players in order to start.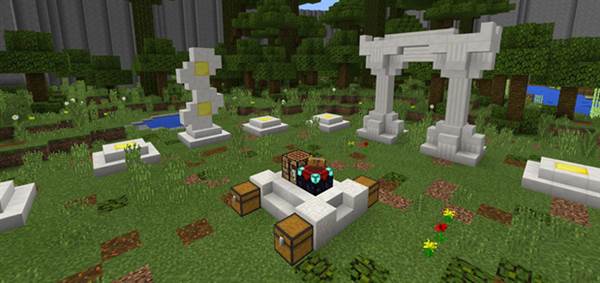 The ultimate goal is to survive and be the last person standing. Gather items from the chests and use them to survive.
Recommended Guidelines
Render distance: 10 or more!
Once a match has started don't let any new players join the world, or else it will crash the player counter system!
Before the game starts, don't jump off the pedestals!
Installation
TAGS :
---