Description:
Welcome to Clash! Build fortifications, break through your opponent's invade their base, and choose a unique class! Fight with your friends in this beautiful desert themed map, and play over and over again in this unique minigame with no mods at all! Just command blocks!
Clash is a unique minigame with support for 2 players and up! I recommend 4 players, but 2 or 3 or 8 all work! There are unique classes with their own playstyle to choose from, (shield class not shown)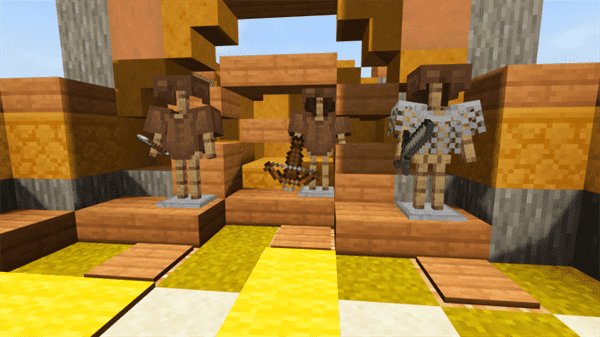 There is currently only one map, which is desert themed with beautiful structures unique to each team.
Blue lions team structures: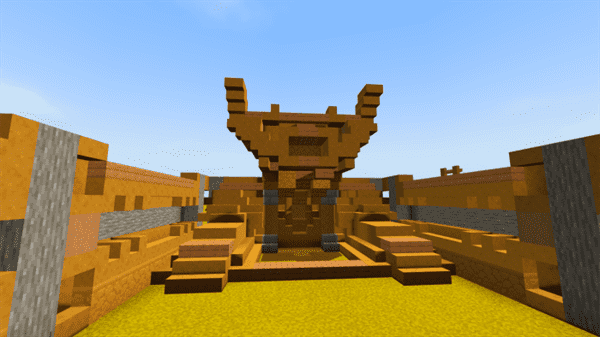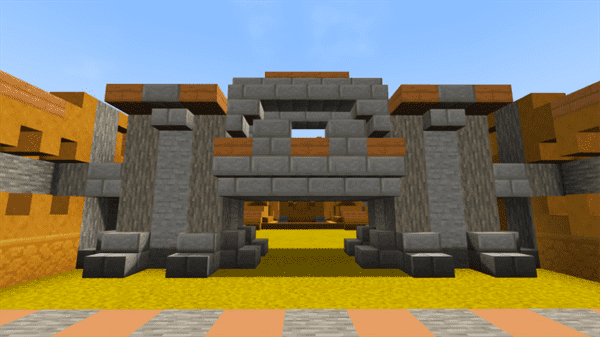 Red vipers team structures: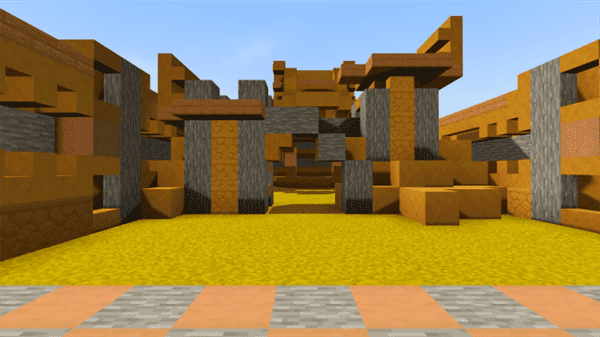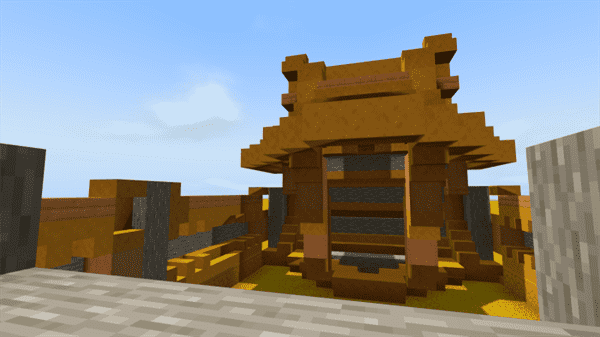 A top-down view of the arena: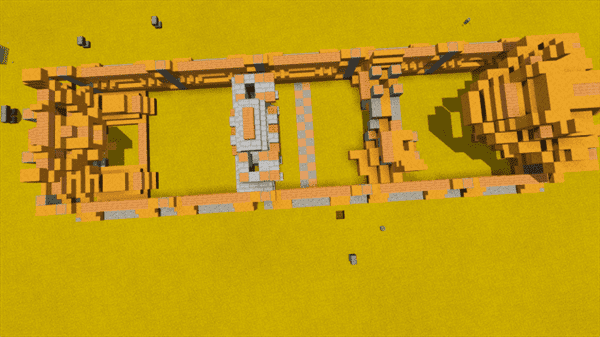 Within the game, the object is simple: invade your enemy 5 times. An invasion is counted as successful when you breach your enemies's fortifications and step upon their spawn blocks. (honey comb or dried kelp) You will be transported to your spawn blocks, along with the rest of your team. Everyone will receive more food, and another round starts. The two teams have different playstyles, too. The vipers are more maneuverable yet their preloaded fortification (shown) does not have the same height or security as the lions's.
The classes:
There are four classes, each with a different playstyle. The shearer can break through woolen fortifications with great speed, the shielder is an ideal defender, tank, or front-liner, and can take heavy fire. The fighter is a match at close range for any unit and can hold their ground. The archer can deal damage from afar but in close combat is not effective.
Game start:
Once the game starts, players will be given leather chestplates and helmets, along with a stack of wool and a stick that can break wool.
Have fun! 
Installation
DOWNLOAD:
TAGS :