Description:
This is the Realms Edition of Bot-Topia. It is up to date with the main version of Bot-Topia as of this writing. This is an addon which lets you build Bots which can do tasks for you and program them using computer chips. The bots can harvest, mine, farm, guard and even chop trees.
If you are a fan of Bot-Topia and you want to play it on your realm this is the version for you.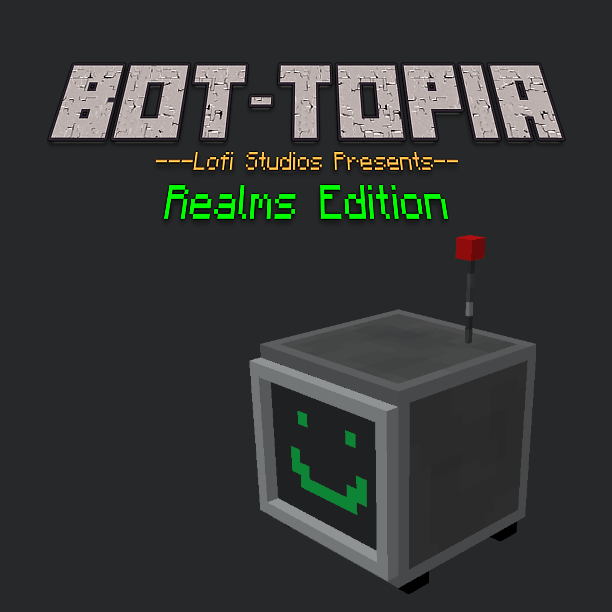 List of bots available
Farmer
Harvest
Hopper
Guard
Miner
Lumber Jack
List of modules available
If you want more information about the Bots. Check your help menu in the pause or inventory screen. You will see a little bot face. You can also check out the main Bot-Topia post to read about the bots here.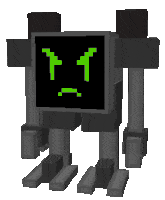 If you want to keep up to date or need help join our discord.
https://discord.gg/Rg27wUy
and if you like what we do consider becoming a patron.
https://www.patreon.com/lofistudios
Special thanks to Kradarak!!!! Thank you so much for the help!
https://mcpedl.com/user/kradarak/
Installation
First Time Install?
Install like you would any other addon and activate the behavior and resource pack.
Using a old version of Bot-Topia? Need to switch to Realms Edition?
If you have previously added Bot-Topia to your realm using the old version of the addon....
You need to remove that version from Minecraft if you have it locally by going to settings then storage and finding it under behavior and resource and maybe even cache.

Install Bot-Topia Realms Edition.
Deactivate the old packs from your realm and add Bot-Topia Realms Edition. Join your realm.
DOWNLOAD:
TAGS :
---