MC:
Block Party [Minigame]
Category:
Minecraft PE Maps
Viewed:
1130 -
Published at:
3 years ago
Description:
Block Party is a minigame which takes place on a platform which looks like a dance floor. Every new level you will retrieve a random colored block in your inventory. You then have less than 10 seconds to find a block on the platform with that same color or else die. It's a really fun and sometimes intense multiplayer minigame!
Creator: FabianDroiid, Twitter Account
Updated: 27 December, 2017 (read changelog)
How to play?
All of the text and information in the map is in Spanish. It doesn't really matter though. I don't know Spanish and I had no problems playing it. Press the ON button once you've entered the world.
The three buttons on the right (in the screenshot down below) appears to be different gamemodes. For example, the first (furthest left) is non-PvP and the 2nd (middle) is PvP and so on.

Players will receive a random block in their inventory. Find a block on the platform with that same color and stand on it!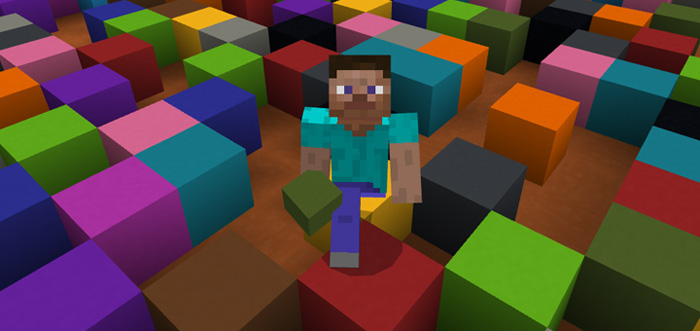 Changelog
Installation
TAGS :
---