Description:
Change Bonus Chest loot with this add-on with 40+ different loot choices. You can start with netherite, enchanted diamond or iron tools, plenty foods, or anything you want with this addon.
Created By TheLogicalMine: | Twitter | Discord Server (https://discord.gg/swJMwZ4UbS) |
First things first, here's how to activate the addon. Press the Activate button.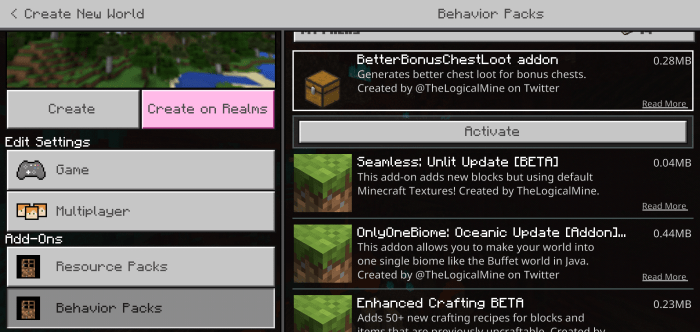 After activating the addon, press the cog, and it will show the selector.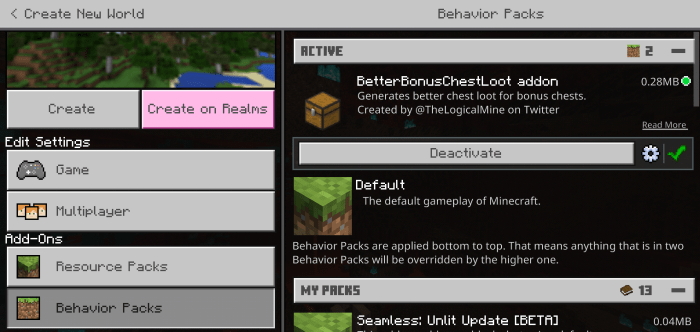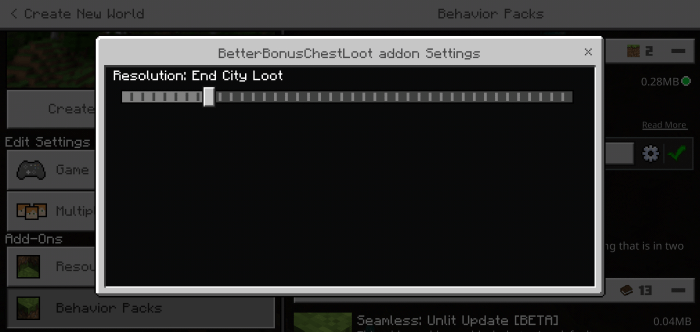 Don't forget to turn on "Bonus Chest" to make the addon work!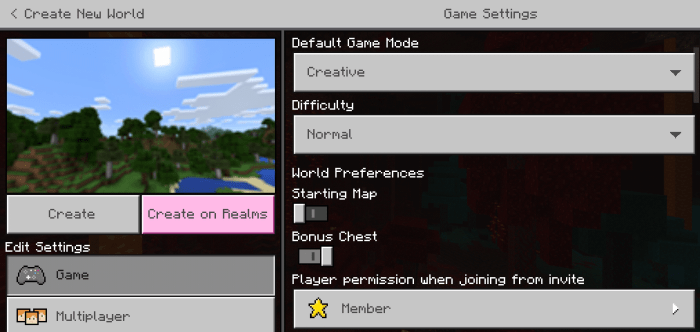 Loot Examples
Start with netherite ingot! (Bastion Treasure Loot)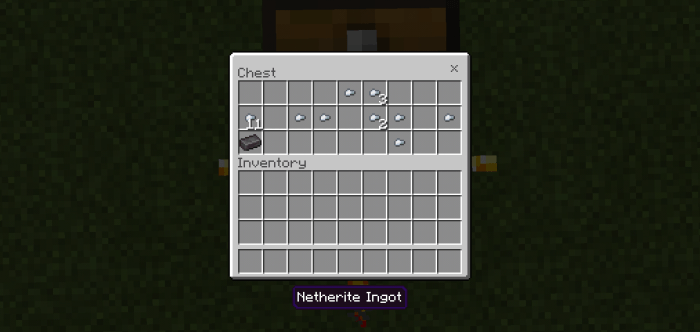 Bonus Chest with kinda OP tools and armor! (End City Loot)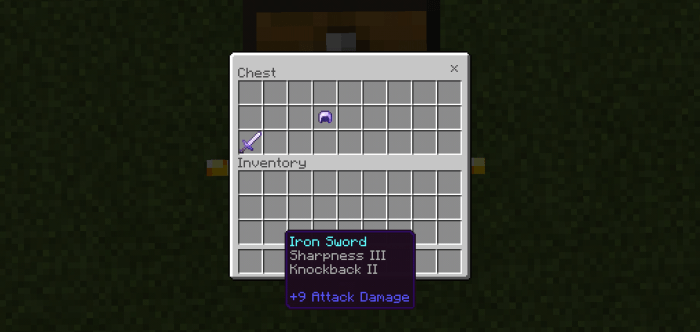 The loot we recognize! (Dungeon Loot)
Better default Bonus Chest loot! (Old Village Blacksmith Loot)
Starter farming kit! (Old Snowy Village Large House Loot)
FAQ:
Q: Can you use it for showcase?
A: Sure, as long as you put the mcpedl.com link and not the mediafire link.
Disclaimer: You are not allowed to reupload this addon without the creator's permission!
If you wanted to be notified on the new updates, follow me on twitter: (TheLogicalMine)
If you wanted to get the addon early before the mcpedl.com admins accepted this, join my Discord Server: (The Illogical Discord Server: https://discord.gg/swJMwZ4UbS)
DOWNLOAD:
TAGS :
---