MC:
Battle Box (Fan Made)
Category:
Minecraft PE Maps
Viewed:
1698 -
Published at:
3 years ago
Description:
If you've been watching a few bits and pieces from the minecraft community, you've probably heard of the famous tournament server for content creators, Minecraft Championships (MCC).  This map is a recreation of one of their PvP based minigames, Battle Box.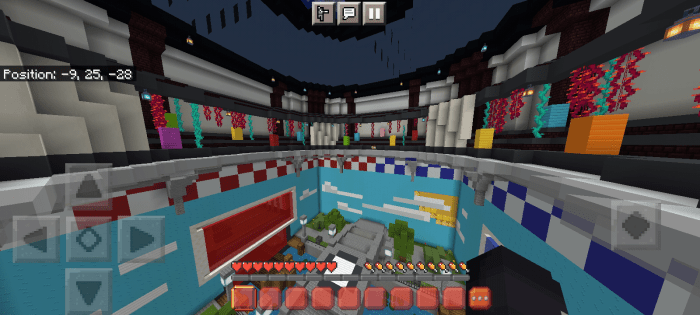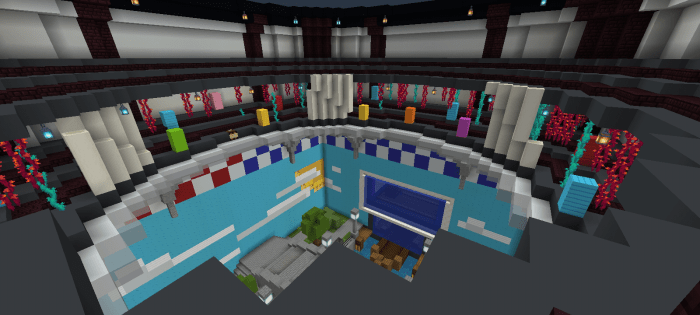 Spawning in the world, you will be inside the Hub so you can see the layout of the map beneath you.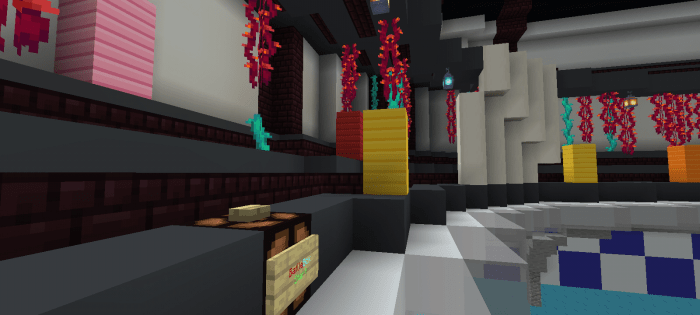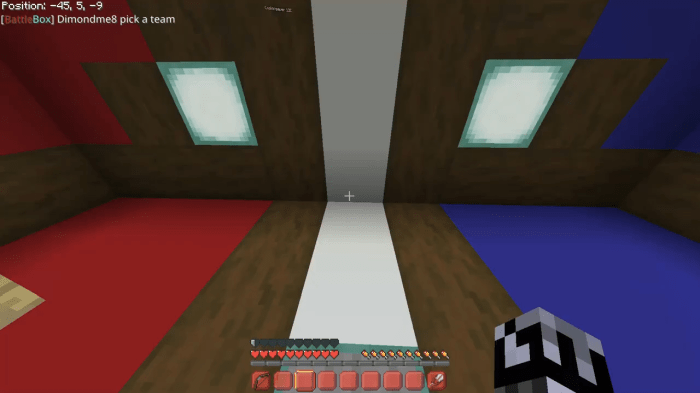 Pressing the button in the lobby, you start by being teleported into room where you choose to be in either Red or Blue team by stepping on the prismarine block in the corner.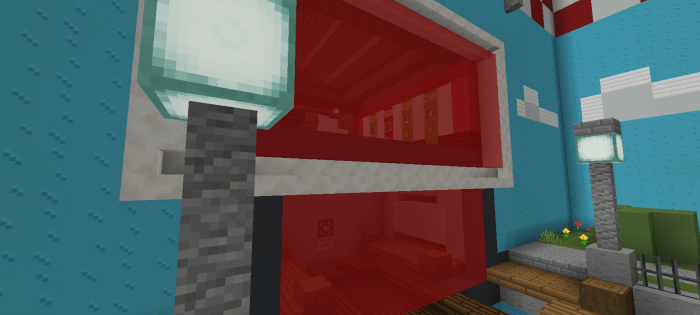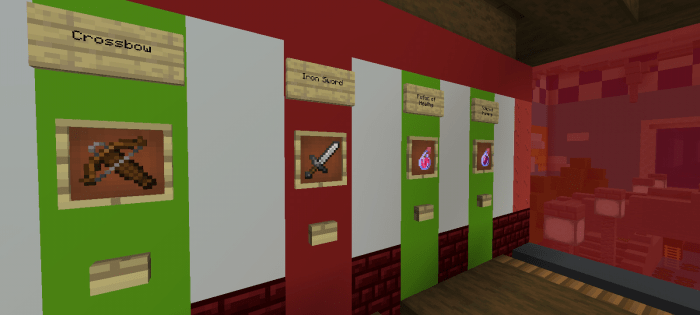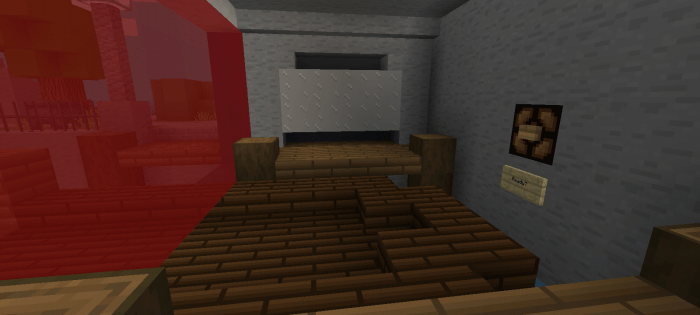 After picking a team, you get teleported in the room of the team you chose, only one player can pick a certain kit to choose from (crossbow, knock back sword, health pots, harming pots) and will get teleported down to the starting lobby, once both teams have chosen a kit and are ready, both need to press the button provided on the wall to start the game.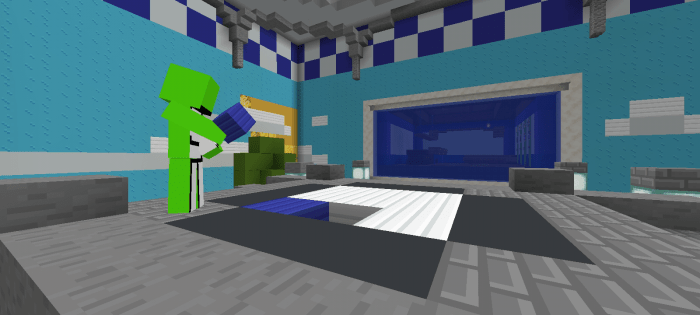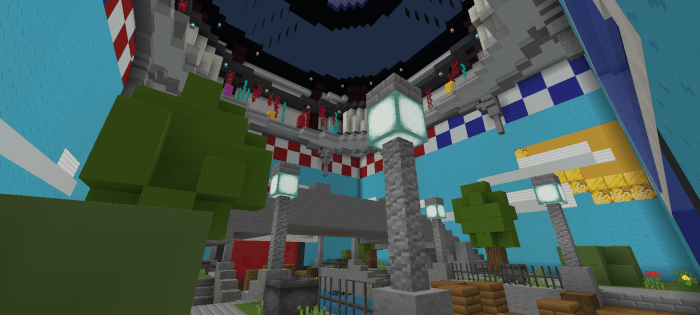 The battleground is a bridge with a canal waterway underneath. There are docks and bush barricades that can be taken advantage off, but the main mission of the game isn't to hide. The goal is for one team to be the last team standing (optional) or just simply replace the white wool in the middle with their own team wool, you can choose to kill the enemy team but you won't have to since victory is assured in filling in the middle.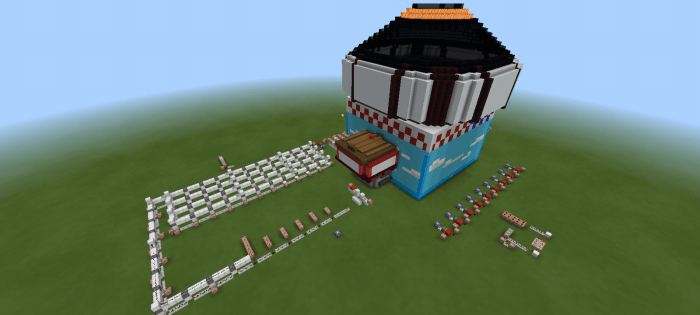 The map has very organized functional commands behind the scenes as well as a custom resource pack. You can play with only two players on each team up to four on each. 
Here is a short trailer for the interior and exterior of the map. The gameplay footage has been provided by Dimondme8, a content creator for bedrock edition. The original creator of the map is Joshfire and a friend of his, while the Hub design is by me. Don't forget to also support NOXCREW for creating the concept of this gamemode in Minecraft Championships. 
Installation
Just press skip ad, block all incoming notifications and it will go to mediafire after a minute. Then press on the file and import to minecraft. 
DOWNLOAD:
TAGS :
---