Description:
Colossus is a huge, monstrous machine armed with explosives, missiles and dispensers and it is inspired by Cubehamster's massive slime creation. It really is a killer machine which once activated has the potential to wipe out much of its surroundings. Let's just say that you probably never would want to face some of these in a real battle.
Creator: DaSchmitt/BobTheCreeper, Twitter Account
TNT Cannon Designs: Samnrad
How does it work?
Use a flint and steel on the side of the observer block in the center of the robot to start the robot and make it start move and shoot.
You can stop the robot at any time by placing an obsidian block in front of the horizontal bar shaped lump of slime blocks which are being constantly pulled by the sticky piston which you manually activated when starting the robot. You can remove the obsidian after the machine has stopped.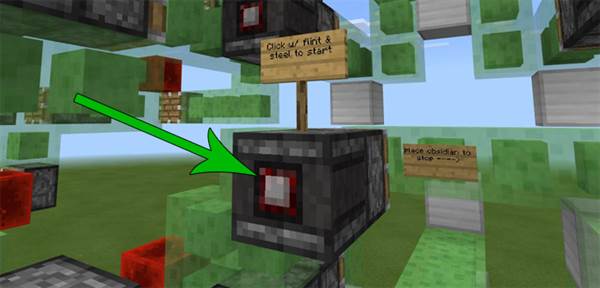 Colossus is a massive two-legged robot which will fire TNT blocks and arrows as it slowly moves forward.
You can use the machine to shoot missiles. Find the "Cockpit #2" sign on the platform. Then stand on it and you will find yourself on the weapons cockpit with the view in front. You can only use the missiles while the machine is stopped. Just do what the signs says to make this work in-game.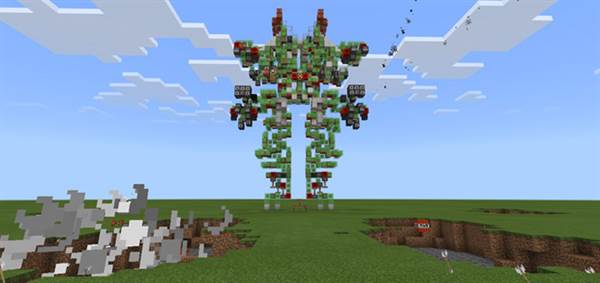 TAGS :