Description:
Are you bored of the same old pumpkin pie? Well this addon is just for you. It adds an another pie in the game, that doesnt replace any item or food in the game!
This add-on basically adds a different type of a pie. It adds a Apple Pie to the game!
Recipe of it is pretty easy and almost same as pumpkin pie. You just have to use a apple instead of pumpkin (duh…)
Here is how you craft it: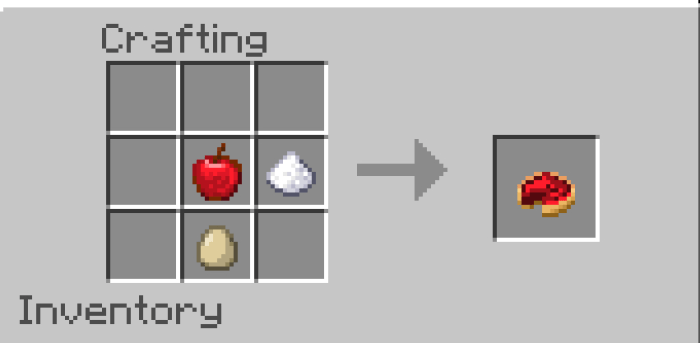 If you would like to give people this with /give command, the id of the item is:

Make sure to open these before you apply the pack into your world!! Or else it won't work!

How the pack looks inside the game

That's pretty much it! I hope you liked my Addon!
DOWNLOAD:
TAGS :
---