MC:
Amazing Terrain & Ancient Debris (Seed)
Category:
Minecraft PE Seeds
Viewed:
1069 -
Published at:
3 years ago
Description:
I came across this Seed while loading random seeds for speedrunning.
This seed has a shattered savanna biome with some weird terrain quite close to spawn, extreme hills, abandoned village and most importantly, exposed ancient debris!
1.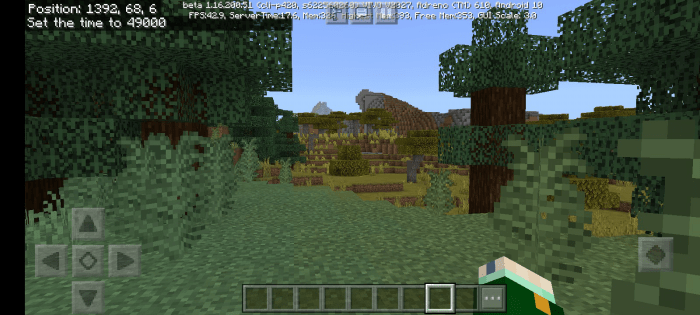 You spawn in a taiga biome at around x:1392 , z:6 (quite far from 0 , 0 )
2.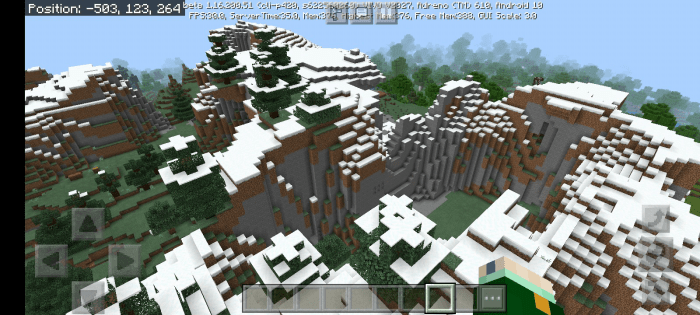 Extreme hills at x : -530 , z: 264
3.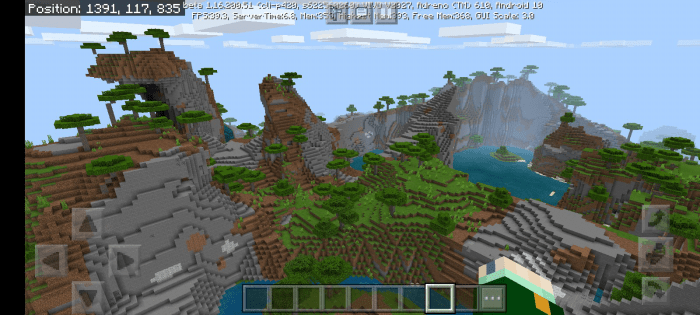 Shattered savanna at x: 1391 , z: 835
4.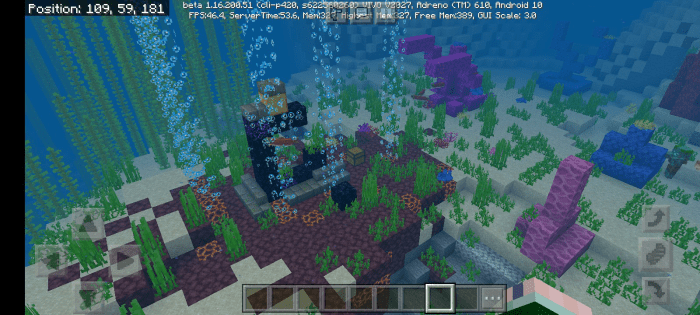 Underwater ruined portal in a warm ocean biome. x:109 z:181
5.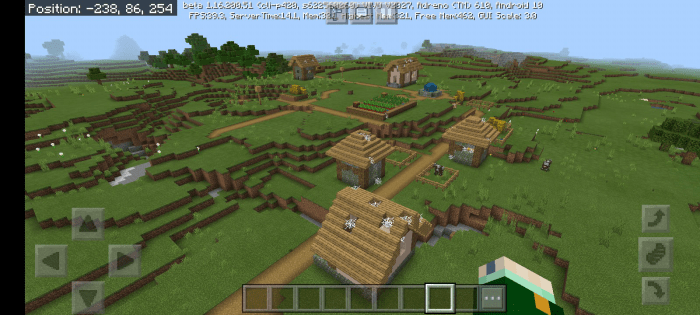 Abandoned village at x: -238 z: 254
6.
Flower forest! x:-41 z:173
7.
Jungle biome at x:2188 z:1040
8.
Plains village at x:1355 z:-307
9.
Finally,exposed Ancient debris in a fortress at 327,59,-131(not the exact coords,but it is visible from there).Despite it tries not to generate exposed to air ,there it is. And this is not a seed glitch as I loaded several worlds and it generated in the same place.
There is  much more in this Seed such as  a jungle biome, and a village.
Seed ID
622560260
TAGS :
---