Description:
Alien Invasion is an epic adventure map with spacecrafts, aliens and everything any space geek could wish for in a Minecraft Pocket Edition map. Because the map is modded there are some really cool extra features like a continuous futurstic song in the background, moving objects, teleportation and many other unique features. If you are in some sense fascinated by space then what isn't better than meeting up with some aliens in Minecraft and see what such an adventure can bring?
Creators: Samueljh1 (Twitter Account), TDS200
Storyline
Some noice can be heard downstairs and it seems as if there's somebody down there. Something is obviously wrong so you decide to go down to check what's going on. Downstairs you find one of your neighbours and he looks really scared. He says that we are under attack and that you must be the one who save us from this danger. He continues by explaining that there are some weapons hidden at the well which you should go and find.
Some of the Features
New mobs are added in the map. Here are some alien guards which you must fight to get past.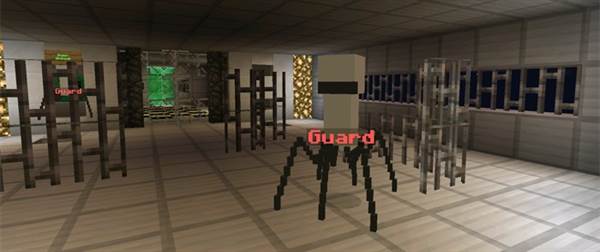 At one point in the map you will be seated in a spacecraft which you use to shoot down aliens who are attacking earth. You can even toggle the scope of your weapon on the spacecraft to be able to improve your ability to aim.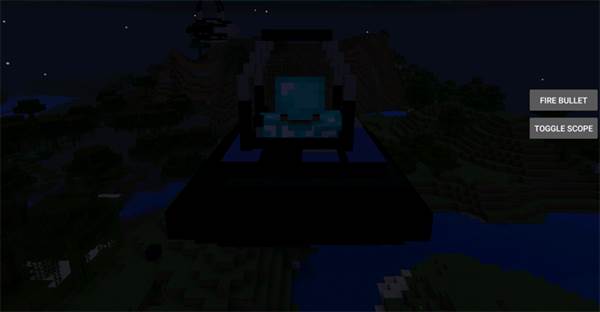 Install Guide
Important: This map only works on Android devices. It's because it takes advantage of ModPE scripts which are currently only possible to use for Android.
Tap on the download button further down to download alien_invasion.apk.
Use ASTRO File Manager (or similar file manager app) to find the file called alien_invasion.apk in your Downloads folder.
Tap on the file to start the installation of the app.
Open the Alien Invasion app and tap on the Install tab to learn how to install the mod (.js) and map.
As soon as you have performed the installation according to the install guide in the app open BlockLauncher, click the wrench in the top-center of the screen, Manage ModPE Scripts and in the list of mods make sure that Alien Invasion.js is enabled.
As soon that's finished you can select the Alien Invasion map from your list of worlds in-game and start playing.

TAGS :