Description:
The X-Structures Mod adds the possibility to choose from hundreds of different structures and spawn them in-game. The structures include mansions, houses, vehicles such as helicopters and tanks, pixel art and much more. It's really easy to use. Just select the type of structure you want added and then use another item to spawn it.
Creator: xReVoLTiTheme, Twitter Account
How to place the structures?
If you are in survival mode you can use the following command to retrieve the necessary items: /xstructure ids
If you are in creative mode you can retrieve two spawn eggs in the tools tab:
Red Egg = Structure Maker
Black Egg = X-Structure – Houses1 (or whichever script you've loaded)
Begin by using the black spawn egg to select the type of structure you want to spawn. In this case I selected HOUSE2.
Next use the red spawn egg to spawn the structure. Tap on the block on which you want the structure to be placed. Sometimes it requires to be spawned 2-3 blocks above ground.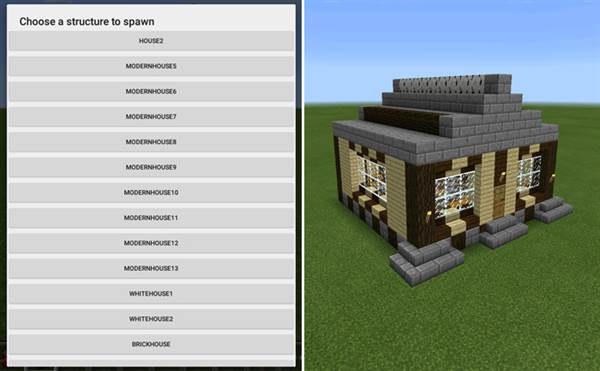 In total there are hundreds of structures which can be spawned using the X-Structures Mod.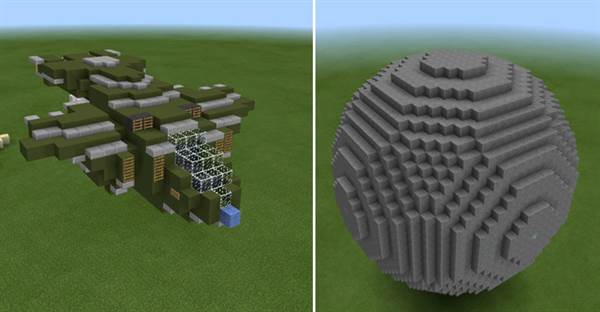 The included categories are the following:
Houses
Mansion
Space
Vehicles
Bombs
Pixel Art
Towers
Install Guide & Recommended Settings
Make sure to have just one X-Structures script loaded at the same time. Otherwise there's a chance your device will crash.
Press the download button further down. Download the installer app from Google Play.
The download will include 24 different .js script. Never load more than one script at the same time as another. This will cause your device to crash.
Done! If you want to change the loaded .js script to another make sure to disable the first one first.

TAGS :
---