MC:
Ultimate Map Collection (UMC) 2
Category:
Minecraft PE Maps
Viewed:
7 -
Published at:
20 days ago
Description:
Welcome to the second part of UMC! Go check out the first part for a fun experience. This is a considerably larger map with 10 levels for you to explore! A part 3 will be released next year (2021). Let's get started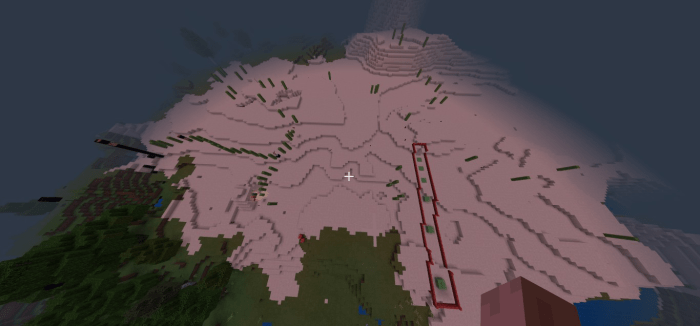 This shows 2 of the maps: Parkour(on the left, jump on cacti) and Parkour Dropper (a crazy hard mix of the 2 maps on the right, jump on slime blocks)
This is an overview of the main area. The main lobby (in the middle, yellow-orange stripes) is where you get to chose which map to play, as well as where the ending begins and where the player spawns after dying (except of dropper deaths). The purple building is a 5.5 level puzzle (level 3 extra hard). The small black-grey building below it is the Wither Boss Fight (good luck!). The black building with yellow dots is a pitch-black, invisible maze. The huge white building besides it is the Find the Button map. The multi-color building on the bottom left is the Trivia. The brown building on the far top is the Would you Rather map.,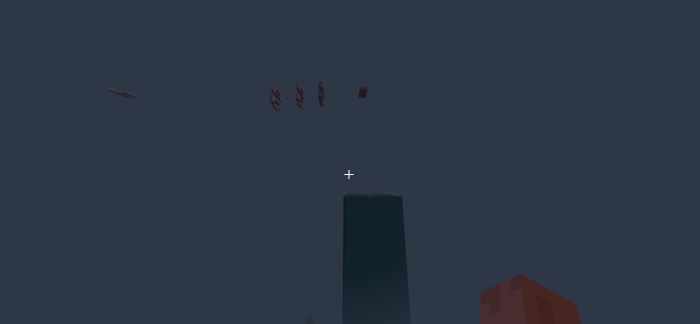 These are the tall green Dropper map and the small "too easy" elytra course on top. Now for some close=ups: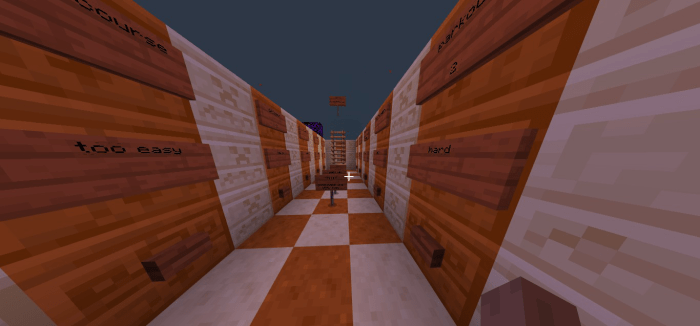 The main lobby.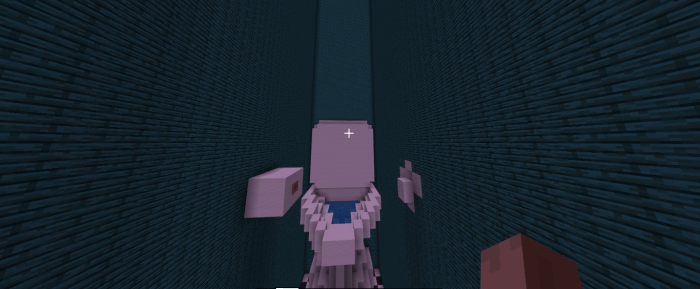 My favourite dropper level, the Toilet!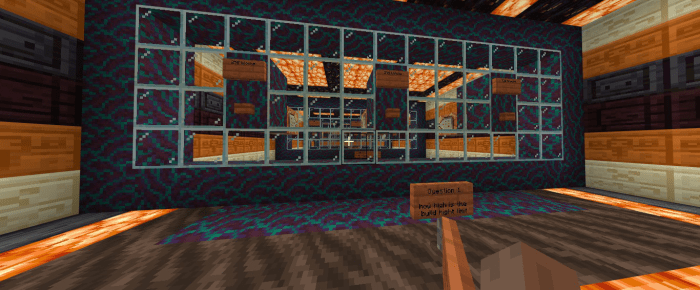 The first question of the Trivia map.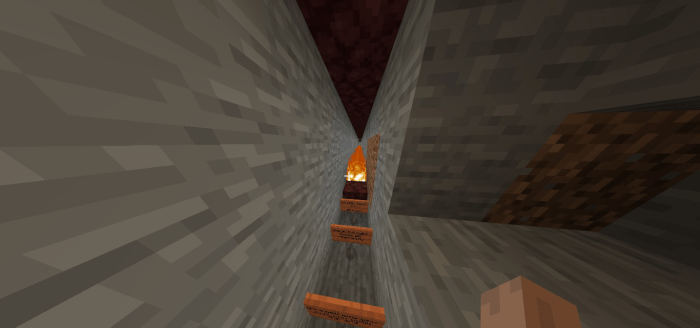 Finally, the secret ending map, Fire Run, in which you have to basically run and not burn to a crisp! The ending does contain Lore which will be completed in UMP3
Please note that my redstone and command knowledge is still very poor, so please be kind. Hope you enjoy!
Installation
Just click the link, press download, open the file and enjoy the map!
DOWNLOAD:
TAGS :
---