MC:
Fishing Mini Game
Category:
Minecraft PE Maps
Viewed:
10 -
Published at:
22 days ago
Description:
In this 5 minute mini game you will be tasked to fish from the sea then just as you cast in your bobber move out the way and if you did it right you will see the fish you cached fly past you hopefully landing in a hole set a certain amount of points.
If you still do not under stand the instructions here is a quick guide to show you how to play the game.
Step 1. You will at lease need 1 friend to play this game with you, once you and your friend load into the map you will see 2 buttons for each team RED and BLUE click the button of the team you want to be in.

Step 2. Once you have pressed the button you will be teleported into the fishing arena (there will be a fence blocking you off from your team mate. Press the stone button in the middle front of the arena to start the game,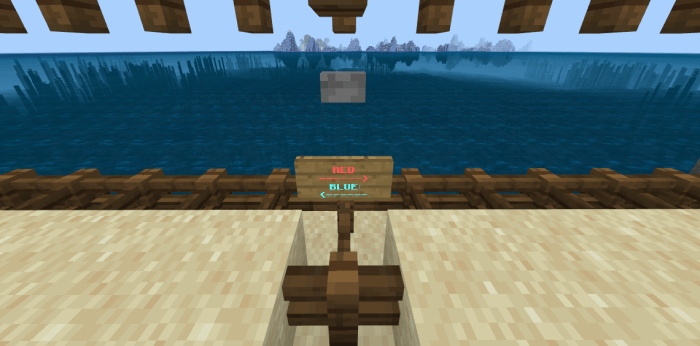 There will be some big text on your screen counting down from 3 once it says FISH! begin by casting your fishing rod into the water once a fish catches onto the bobber reel in the fishing line while moving to the side you will see (if you did it right) the fish will fly past you hopefully landing in one of the holes worth a set amount of points. You have 5 minutes to fish before the game ends and you can press the button again for another round.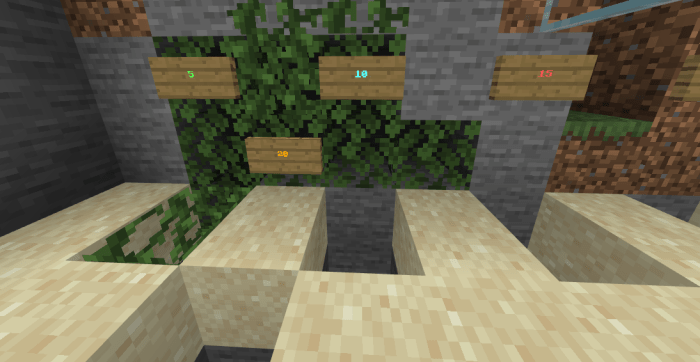 DOWNLOAD:
TAGS :
---