MC:
The Mandalorian: The Skin Pack
Category:
Minecraft Skin Packs
Viewed:
34 -
Published at:
10 days ago
Description:
The Mandalorian: The Skin Pack, it was created as a sequel to my Star Wars skin pack that I have made, but this time, with few of the characters from the hit Disney+ Series: The Mandalorian
Hello everybody, I'm PotatoHead69, the creator of this skin pack, and today, I am going to walk you through the skin pack!
Note: there are only 8 (As I remember) skins in the skin pack, I will continue to add more skins overtime and leave the previous version's link available to download… And without any further ado, let's go!
Here are the 8 (Current Characters in the skin pack)
The Mandalorian (Din Djarin)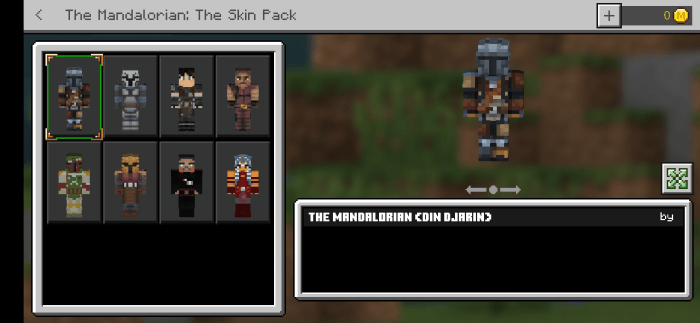 Bo-Katan Kryze (Armored Version)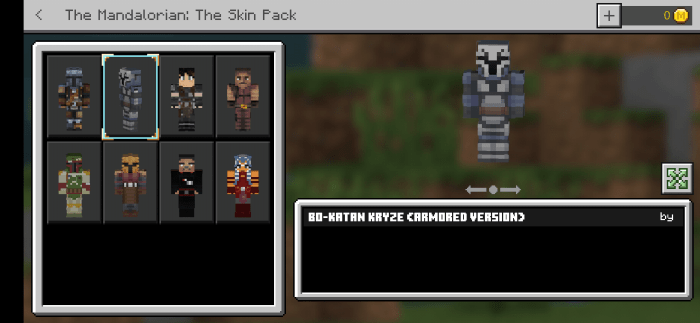 Cara Dune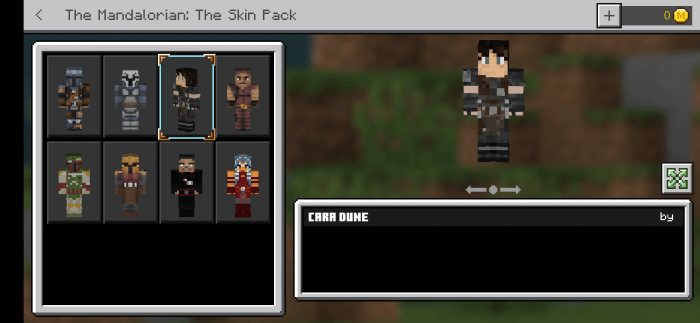 Greef Karga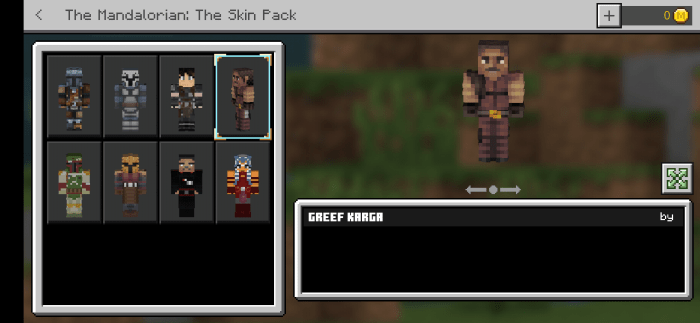 Boba Fett (Damaged Armor)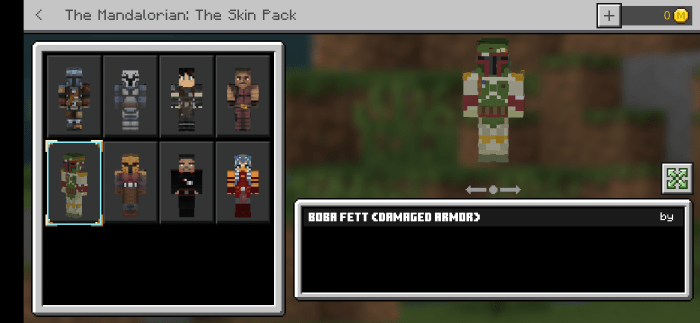 The Armorer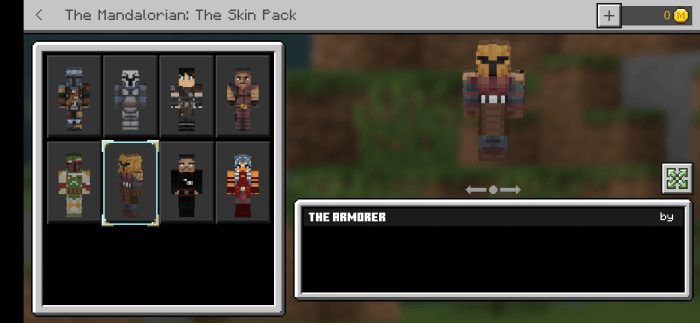 Moff Gideon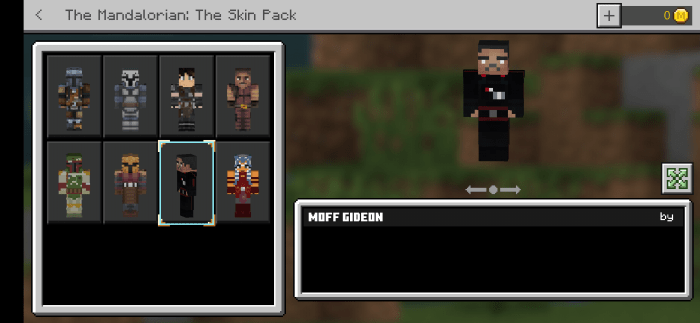 Ahsoka Tano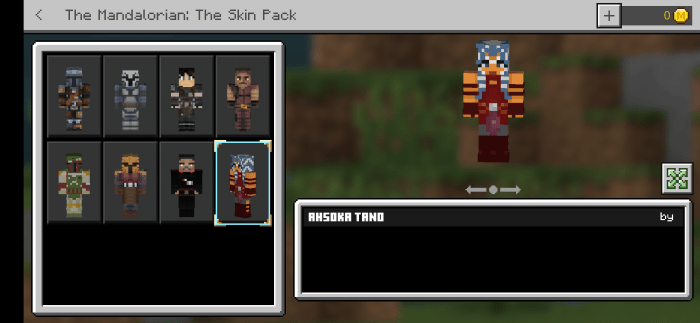 Well, that's all for now folks! But remember, I'll continue to update this as long as I have something in mind… Anyways, ENJOY
Installation
No Additional Requirements Needed For Installing This Skin Pack...
DOWNLOAD:
TAGS :
---