Description:
This Addon simply adds all cow types of the genoa resource pack known from Minecraft Earth to the main game. Some models have been exchanged, textures have been rearranged and the behaviour is a modded form of the vanilla cow behaviour. No new Mob types will be added, as Minecraft Earth is no longer under active development.
AQ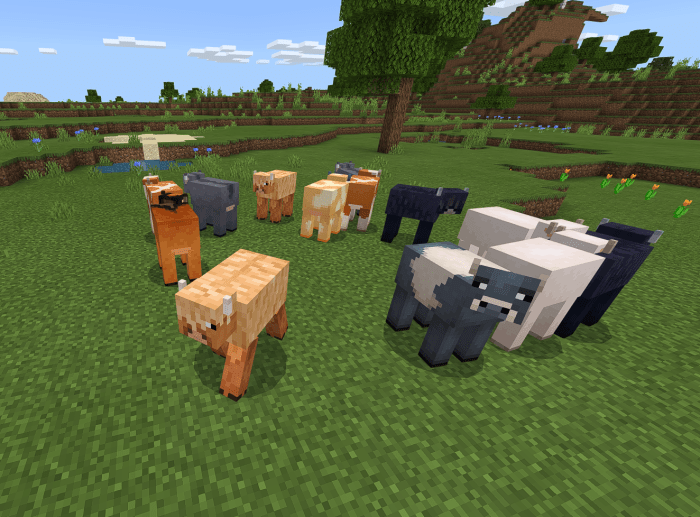 This addon adds all additional cow types from minecraft earth, which will spawn in all overworld biomes (all biomes tagged 'animal'), and doesn't change anything about vanilla cows.
This addon adds the following cows: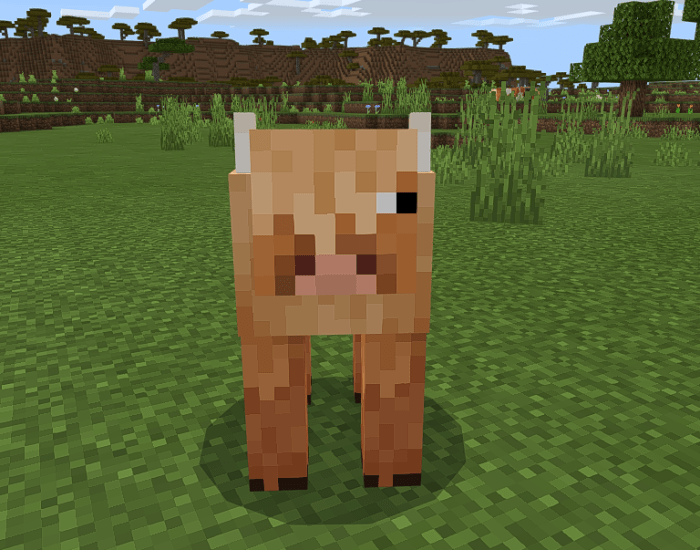 Wooly Cow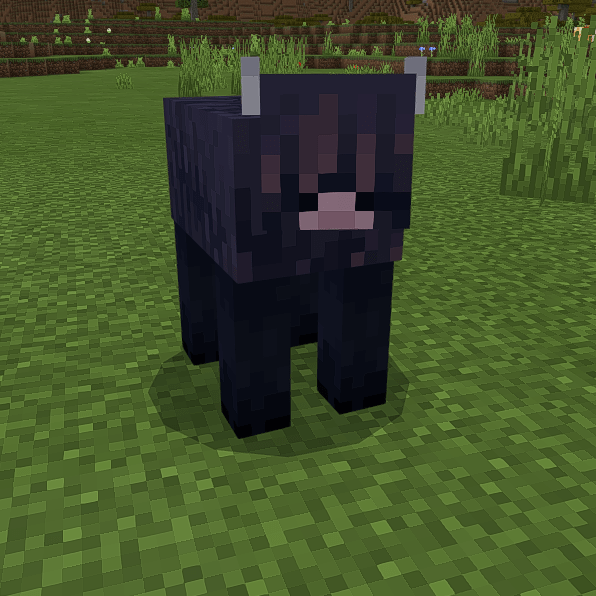 Umbra Cow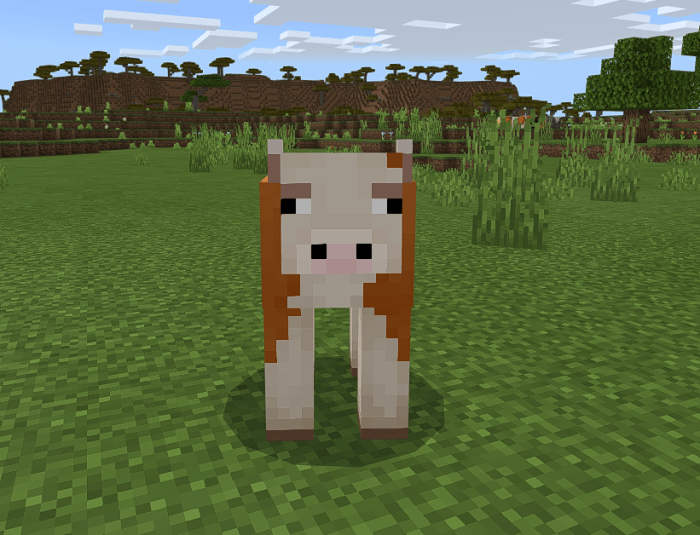 Pinto Cow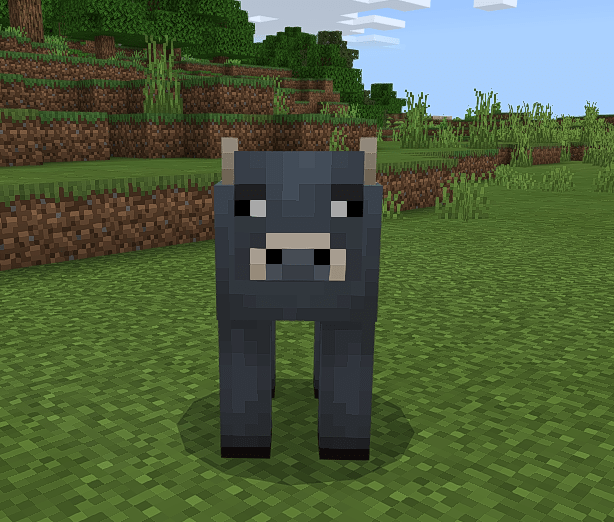 Cookie Cow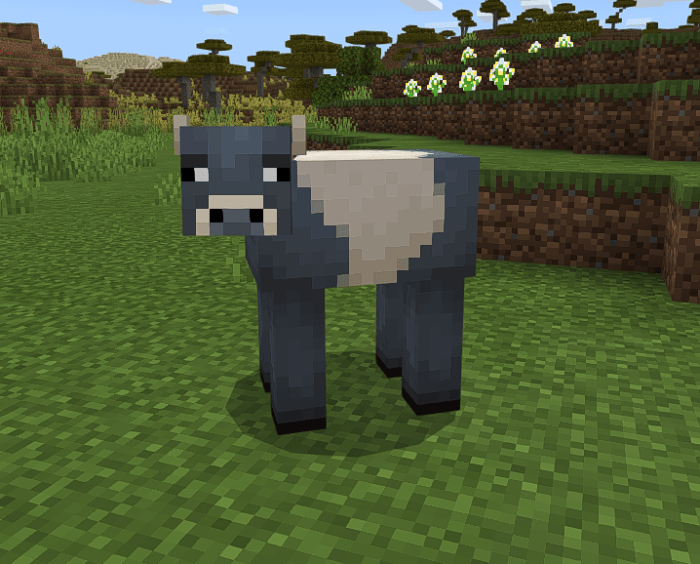 Cream  Cow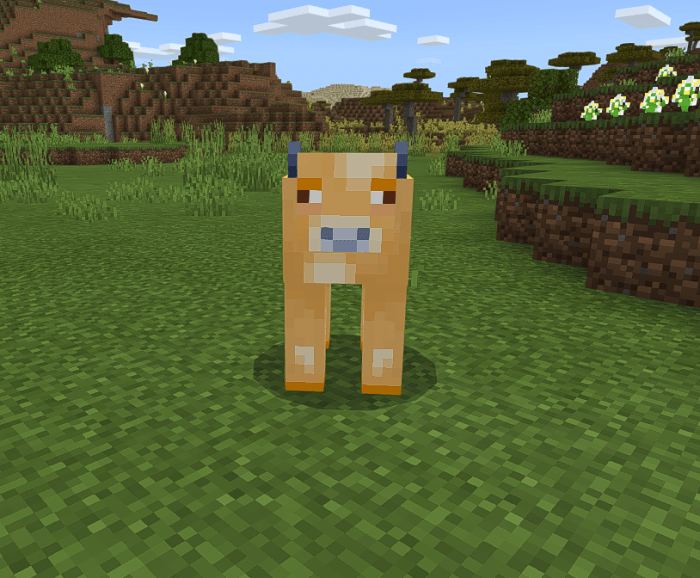 Sunset Cow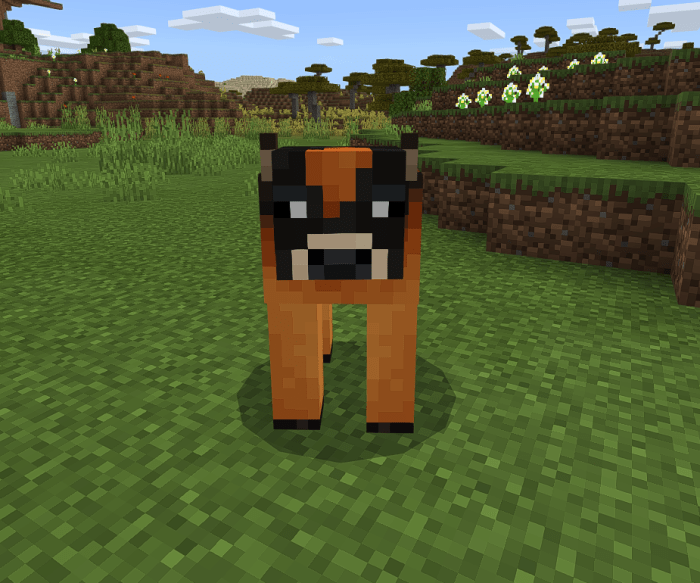 Albino Cow
This addon also adds Moobloom and Moolips.
All Cows can be bread with wheat and other cows of their type, to get another cow of the same type. Cows can not be cross-bred. All other cow behaviour is similar to vanilla cows.
This addon may currently contain unused files for future projects, which should not influence gameplay, package size might lower in future releases. If you found a gameplay element which isn't associated with the cows, please report in the comments below.
This addon will be updated for bugfixes only. Please report bugs below.
Current internal version: 2.1.4
FAQ:
Q: Where did you get the textures from?
A: The textures are imported from the latest version of the Minecraft Earth game.
Q: Will this Addon be updated when there are new cow types?
A: This addon will only receive bugfix updates, because Minecraft Earth is no longer under active development.
Q: Can I use this for my Addon?
A: This Addon mainly uses Textures and behaviour based on the game itself. If you also add a fair amount of own content, you can use all of the modified cow behaviour and rearranged genoa cow texture files for your own projects
Q: Will you add the other mob types from Minecraft Earth to this addon.
A: I will definitely do the chickens, but I am unsure if I should put them in this addon or make a new one.
Q: Was this FAQ section really needed?
A: No, I could've just explained everything in a normal text too.


Installation
Installation guide for Bedrock Server:

- stop your server

- Open the .mcaddon-file to import it into your local game

- Create a new world using the following settings (some might not matter, but you can change those later on your server): (Edit: Because the instructions were way too long, I will only mention the things I changed. Leave everything else as-is.)

Category: Game
World name: "world"
Seed: 0
Show coordinates: On
Immediate Respawn: On
Respawn Radius: 0
Holiday Creator Features: On
Creation of Custom Biomes: On
Additional Modding Capabilities: On
Activate Cheats: On
Education Edition: On
Category: Multiplayer
Check if the two switches are on, otherwise your servers online status will not display correctly
Category: Resource Packs
Check the box next to "Require players to accept resource packs to join"
Enable the pack called "Experimental"
Category: Behaviour Packs
Enable the pack called "Experimental"

- Click "Create"

- Join the game once and save and quit

- Open the world settings

- Click "Export World" at the bottom of the Game-settings

- rename the exported .mcworld-file to .zip

- extract the file into a new folder

- copy the contents of the folder (should contain a file level.db)

- go to the worlds

-folder of your server

- create a folder called "world" there (if one already exists, backup it and delete it)

- paste the copied files of your world in there

- Rename the Add-Ons .mcaddon-file to .zip

- Extract the file to a new folder

- The folder should contain the two subfolders "AetherR" and "ServerB"

- Open your servers server.properties file and set texturepack-required=true

- Copy the AetherR folder and paste it into your servers resource_packs folder

- Copy the ServerB folder and paste it into your servers behaviour_packs folder

- start your server

DOWNLOAD:
TAGS :
---