MC:
The Facility Horror [Adventure]
Category:
Minecraft PE Maps
Viewed:
513 -
Published at:
2 years ago
Description:
Infectious viruses, bloody floors and creeping monsters lurking in the dark are just some of the horrific (but in a fun way) experiences you'll come across in The Facility Horror map. Throughout the map you'll see several clever builds by the creator, take for example the ores of redstone looking like blood on the floor.
With the download also comes a texture pack which is recommended to install as it gives the weapons and armor new modern looks. Some other blocks have also got new textures so it definitely adds up to the entire experience if you can install it. Though, it's not a requirement to play the map.
Creator: Hail Goenitz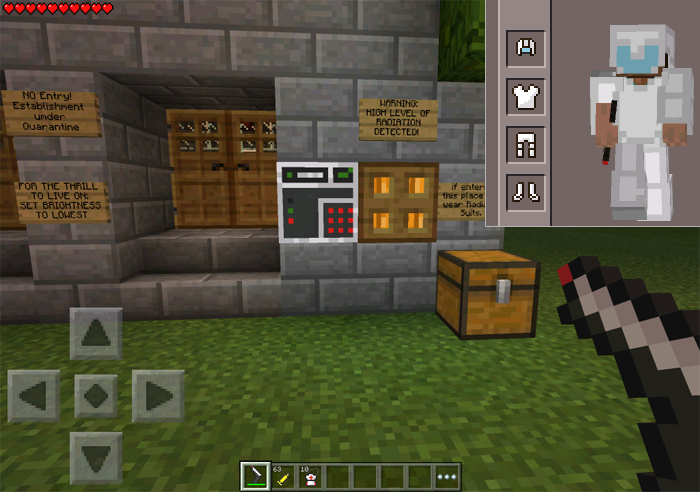 Story
You are a cop which has been sent to investigate the facility. The why you were sent was because your headquarters received information that the engineers who worked at the facility have been missing for a couple of days.
The last thing known about the place is that there are rumours spreading that a virus is spreading. Currently it's thought that the virus outbreak started a couple of months before the engineers came to the facility, and soon infected them when they arrived. You've now arrived and are on your way into the building..
Rules
Turn off the MCPE volume
Put the difficulty level on max
Set brightness to the lowest
Never break anything unless told so
(Map name in-game: HailG Adventure)

TAGS :
---