MC:
SG Flying Zombies [Minigame] [PvP] [Puzzle]
Category:
Minecraft PE Maps
Viewed:
115 -
Published at:
10 months ago
Description:
This is a really fun and unique minigame where you'll be challenged to complete different parkour courses while you're being chased by a giant flying zombie. The zombie will destroy everything in its path so this means that you quickly have to complete the parkour challenge before it catches up and destroys your path. Make sure to keep on running (and jumping)!
Creators: SkyGames Team (Twitter) (Website) (View all credits)
Updated: 16 August, 2018 (read changelog)
How to play?
After starting the minigame you will teleport to a new location where a random parkour course will appear in front of you. It's important to start moving as soon as you've spawned.
As soon as the three second timer is up the giant flying zombie head will spawn and chase after you.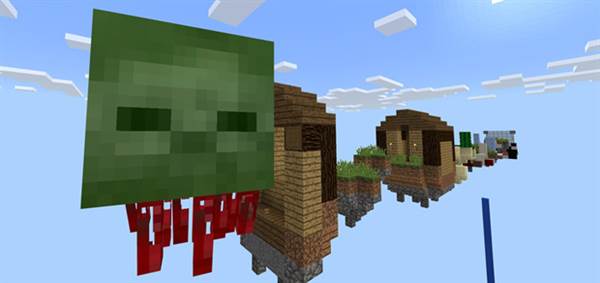 Your objective is to complete the parkour course in time. The giant zombie head will follow you to the end and continuously destroy the platforms. If you make it to the end just jump on the finish line to complete the challenge.
You can enable new difficulty levels as soon as you've completed a parkour course in easy. The difficulty levels are based on the speed of the flying zombie.
Easy – 1.2 blocks / second
Normal – 1.6 blocks / second
Hard – 2.4 blocks / second
Impossible – 3.6 blocks / second
Insane – 4.8 blocks / second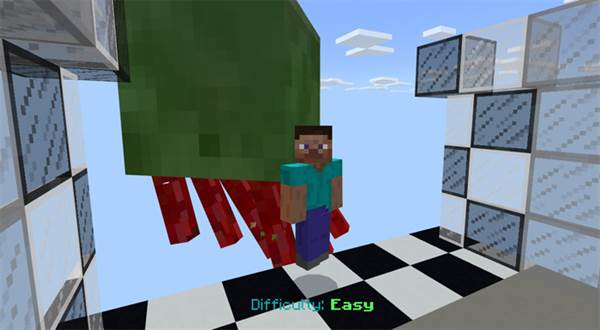 Changelog
 Added Party Mode [Slower gameplay, More time for laughs]
40 New Levels!
Credits
Installation
TAGS :
---