Description:
Once you start up the world the spawn will be in front of what is a little village located next to a mountain wall. Parts of the village like some of the houses are actually generated inside the mountain.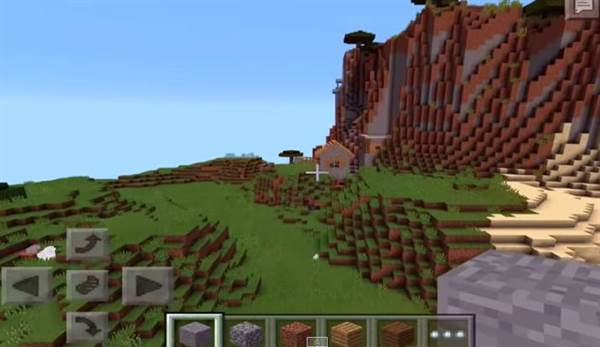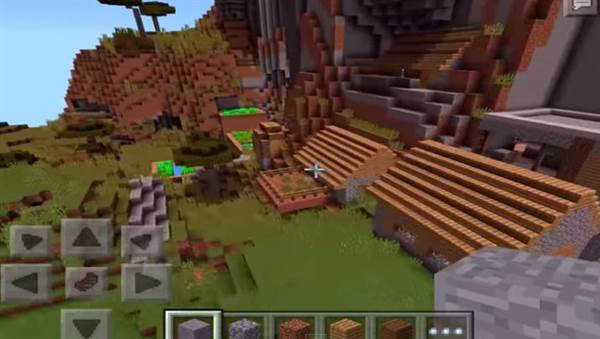 As you will see on the image below some of the buildings are generated further up inside the mountain giving them the appearance as if they were well thought out balconies.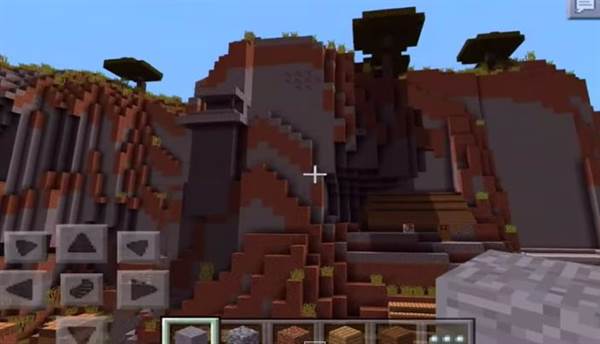 In one corner of the seed is a blacksmith which is partly generated inside the mountain wall. Get inside the blacksmith and break the chest to get the emeralds and the other stuff.
2 emeralds
3 ink sacs
2 iron breastplates
3 bread loaves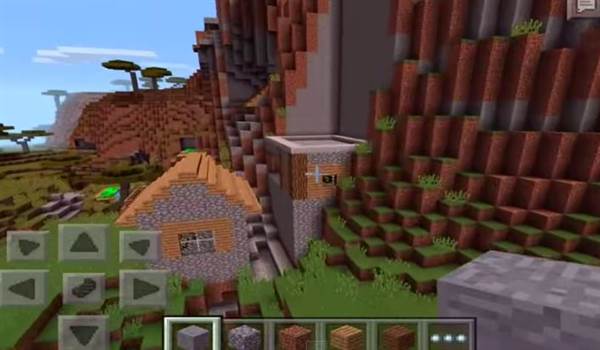 In the surroundings are a savannah biome and a desert. Especially the savannah biome got some epic terrain worth exploring.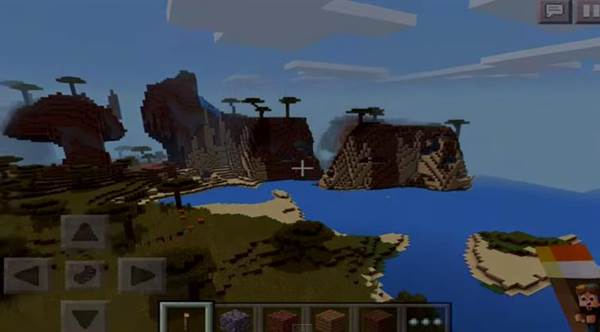 Seed: qqqqqq
TAGS :