Description:
Have you ever thought about riding other mobs than horses? Like a cow, chicken or other mobs which are wandering around in your world when you're on at night?
This add-on adds some features which lets you have more rideable mobs.
This add-on was made by: TMG Team 
Features:
You are now able to ride the following animals:
Cow and Chicken without any saddle
A player ride on chicken by using this add-ons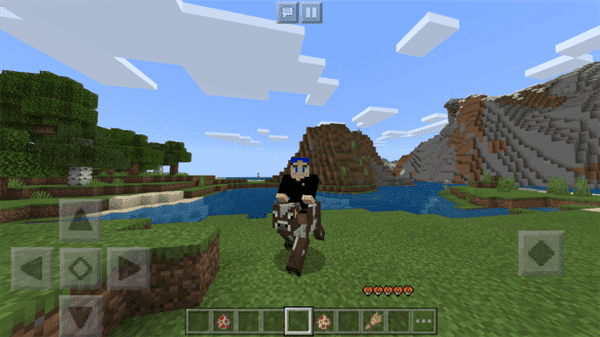 More features abut this add-on:
Cow can be ridden by 2 players
Chicken can only be ridden by 1 player
How to ride on the mobs?
Long press on your screen for Android, and if you are on Windows 10 just right-click to ride the mob.
Upcoming Updates (Future Updates)
Adding more mobs for player can ride on 
From rideable can be rideable and controllable
Join Discord server for Suggestions
Installation
How To Install?
Import by using Minecraft
Create/choose your world go to behavior packs and choose the more Rideable  behavior packs
DOWNLOAD:
TAGS :