Description:
This is the final installment (for now since custom biomes aren't working) of MesozoiCraft! This addon includes 9+ dinos, with custom behaviours, and are compatible with my other Mesozoicraft addons.
Each dinosaurs in this addon have unique behaviors, (excluding hadrosaurs) with custom attack anims. NOTE the biomes are NOT included in this addon. The biomes will be included once custom biomes finally work in 1.16.200. There are over 9 plus dinosaurs in this addon. Carnivores from my other addons will attack these herbivores.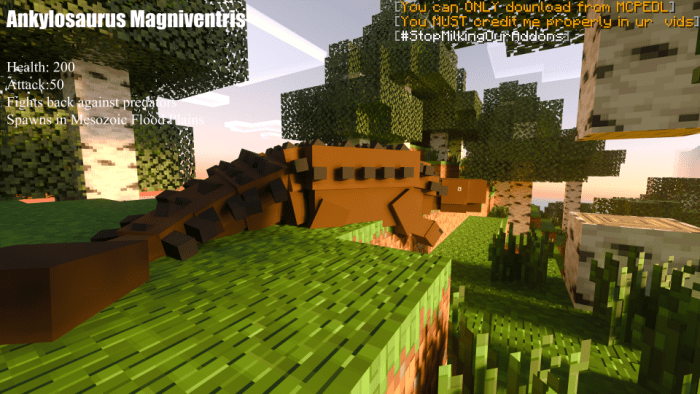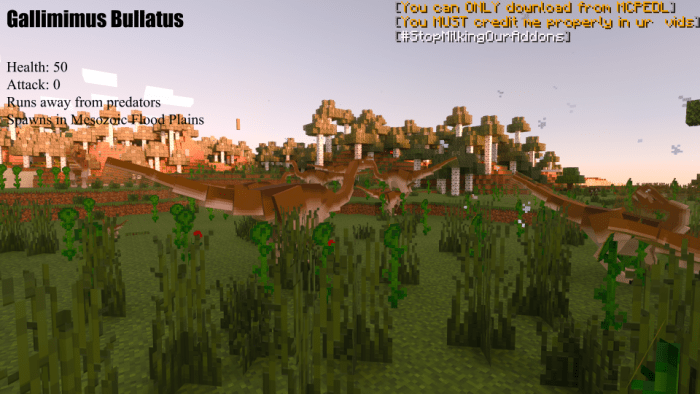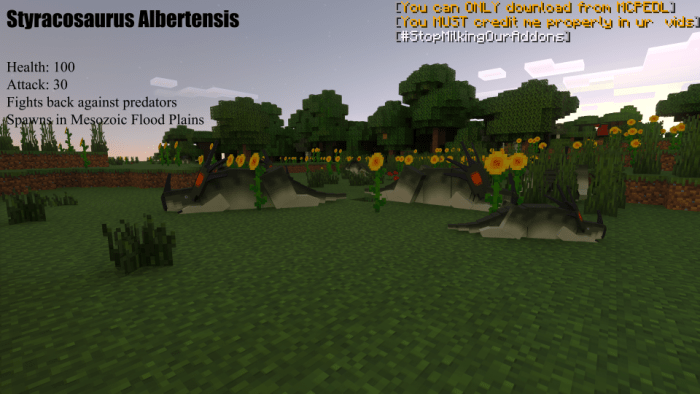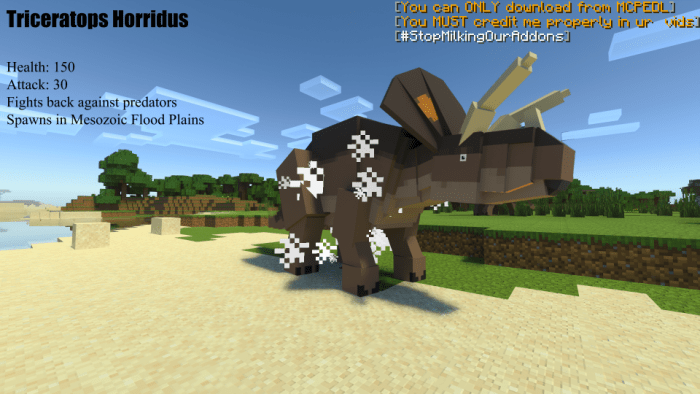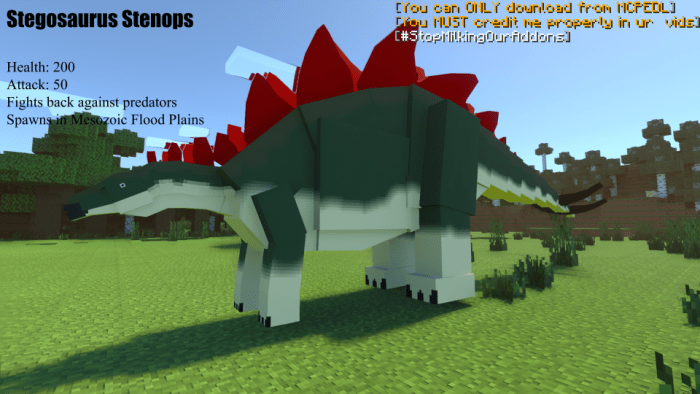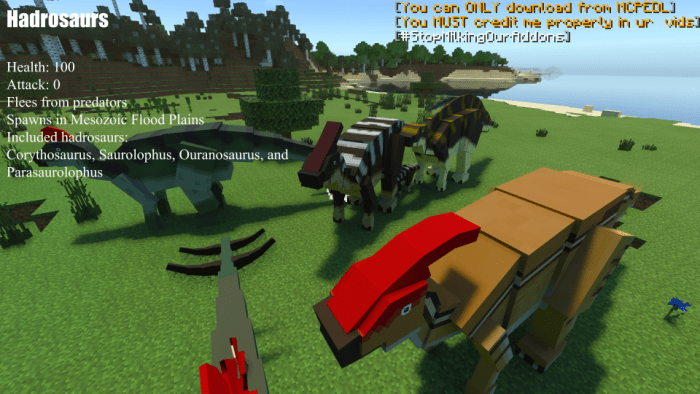 Also! I have a youtube channel! It would be great if the people on mcpedl could subscribe!!!! I'm almost to 1000 subs. So if the people on mcpedl sub to my yt, that would great!! 
My channel: https://www.youtube.com/channel/UCkgt5-lFSrsO8qd5MWBl8nA
Installation
Enable all the experimental features.
DOWNLOAD:
TAGS :
---