MC:
Mansion Findell 2 (Discovery Update) [Creation]
Category:
Minecraft PE Maps
Viewed:
2 -
Published at:
13 days ago
Description:
The Mansion Findell is a huge mansion situated on the top of a hill in a huge forest biome. There are a lot of different activities spread out all over the map which in some cases will send you away from the mansion and out on small simple adventures. For example, you can participate in a boat race, renovate one half of the mansion or search for a shipwrecks. It's great for anyone who are looking for a fun adventure in an open-ended world.
Creator: MarmotteNapat Minecity
Updated: 1 September, 2017 (read changelog)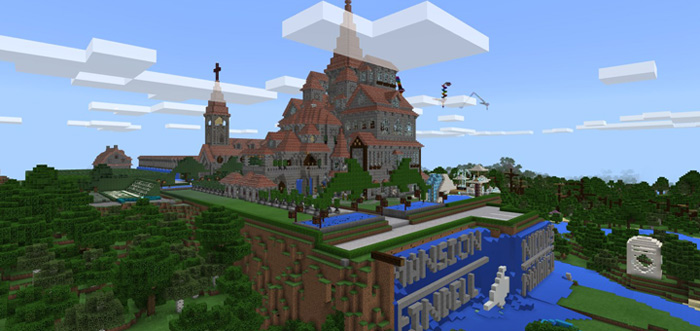 Activities
Here is a list of all the different activities in the map which you can spend your time doing.
Builders: Renovate one half of the mansion and customize it to your liking
Treasure Search: Find hints inside the mansion and then use them to find the shipwrecks
Multiplayer contests: Parkour, boat race, PvP, hide and seek and more
Roleplay: Just hang out and roleplay
Explorers: Find the hidden elytras and then find a way to the roof where you take off for flight
Survivalist: Explore the forests, caves and mines
Changelog
New Buildings

Church
Tavern
Training area
Haunted house
Sphinx
Tree house

New Attractions

Maze
Elytra path for those who like parkour in the sky and elytra
Cemetry
21 shipwrecks
Rollercoaster
Parkour track in the trees
15 burried treasure chests
Mini-golf
Training area for practicing:

Horse race
Battle on horse
Obstacle race
Archery

New Quests

The Legend of the 21 Shipwrecks
Finder's Keeper
Installation
TAGS :
---