Description:
This is my first time to make the map. Hope you guys enjoy the map! This map has three command creations. You can find the command block in the back of the background.
This map also has three mini games.
(2~4 players) One is parkour and get the three items from the chest(flint,stick,and feather).After you get these three items,you have to craft the arrow on the bigger crafting table. And then,shoot the button under the animals.(Every kinds of animal has different HP and points) But only kill them get point,hurt them get 0 point. Just last hit the animal. Anyways,get 10 points for win this mini game.
(Must 4 players)Another game is parlour and get the paper from the chest. After you get the paper,you should go back and rename it into 1 or 2 or 3 or 4 to hurt you friends(Every player has 2 HP). Kill all of your friends to win this mini game!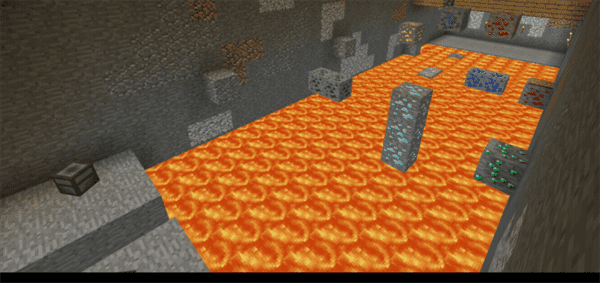 DOWNLOAD:
TAGS :