Description:
Welcome to the game of Arch-Quest. Credits to StarkTMA's Add-on Minecraft Dungeons Concept Add-on for making this possible! The Arch-Illager seeks revenge on all of Minecraftia. Defeat vicious mobs to fight the king of evil. Oh I'm sorry, your combat skills are bad? No worries because you can revive as many as you want.
Levels
Deserted Spot- The necromancer wants to rule the world and partner with the arch-illager, stop them before it's too late!
Creepy Caves- The Dread, leader of all ghosts, haunts every corner of the caves of Minecraftia. Defeat the ghosts and spiders to prevent this!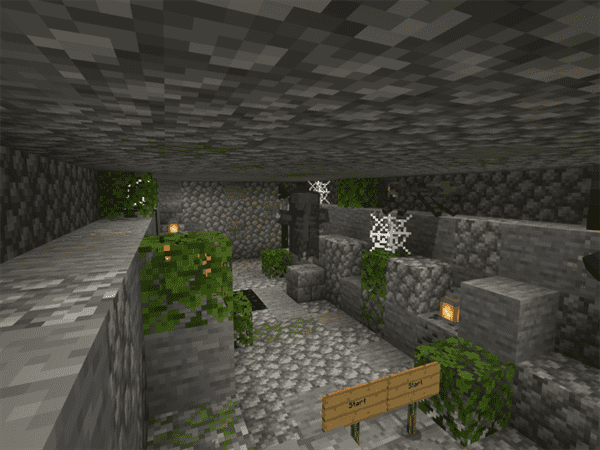 Redstone Madness- Coming soon!
Art of Pillage- Coming soon!
Kits:
Knight-Iron Armor Set, Iron Sword, Shield, Steak x64
Pyro-Diamond Armor Set, Iron Axe, Flint & Steel, Steak x64
Assassin-Coming soon!
Installation
Note:
DO NOT USE ANY OTHER LINK TO DOWNLOAD THIS MAP. ONLY USE THE ONE GIVEN.
CREDIT THE OWNER WHEN USING THIS MAP FOR A VIDEO.
THE MAP IS STILL A WORK IN PROGRESS, STAY TUNED!
Instructions:
1. Click link
2. Download file
3. Open Minecraft
 4. Open world
5. Enjoy!
DOWNLOAD:
TAGS :