Description:
With this add-on adds to your Minecraft a new vehicles that allow you to drive on water and on land called hovercraft, you can make it in survival mode and have several styles.
Creator: ArathNidoGamer, (Twitter)(Youtube)(Donation).
Warning:
This add-on was published on MCPEDL.COM, it is not allowed to publish this add-on on other websites or applications of Minecraft Addons without the permission of the creator.
If you will review this add-on for youtube leave credits, put the download link from mcpedl and not put the direct download link or create your own download link or you will receive a complaint.
To get a hovercraft you can get it in creative from the spawns section, to get it in survival you can make a hovercraft using this recipe: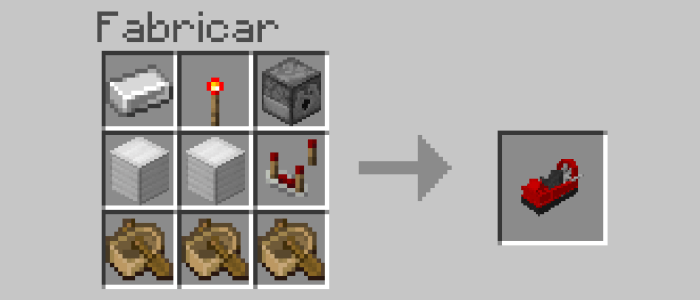 By default it is red, if you want to choose another style place the hovercraft on the stone cutter: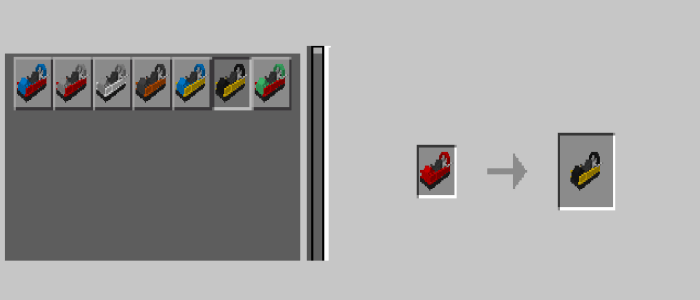 You will be able to drive it in water and on land, but avoid submersion.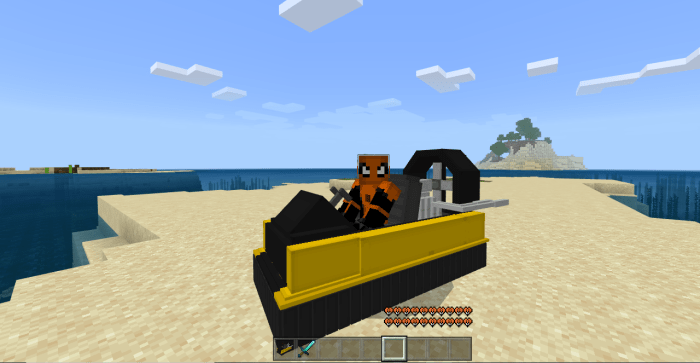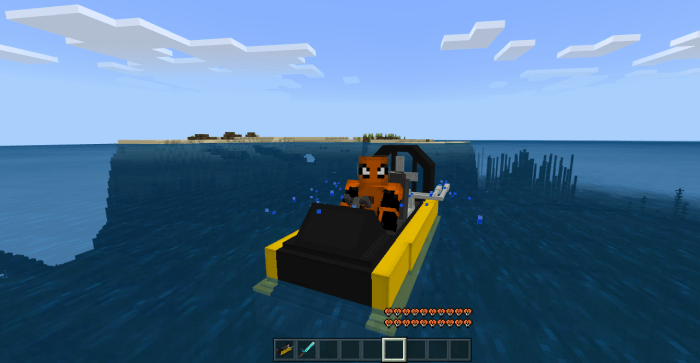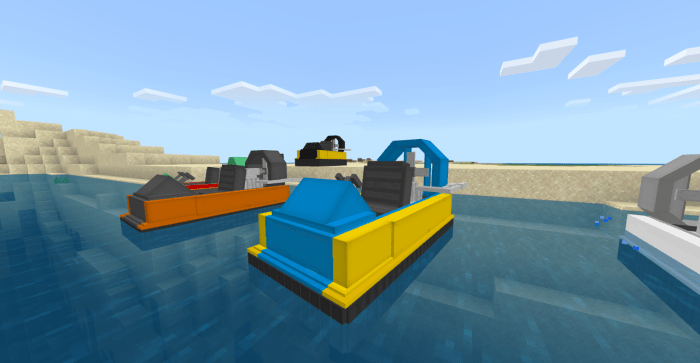 Turbo hovercraft:
Unlike the normal hovercraft these have more speed on water and land, they only have four styles and to obtain them you must use these recipes: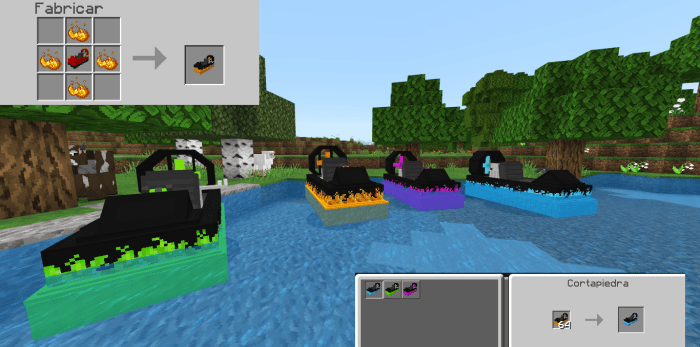 When you have a turbo hovercraft you can change its color from the stone cutter.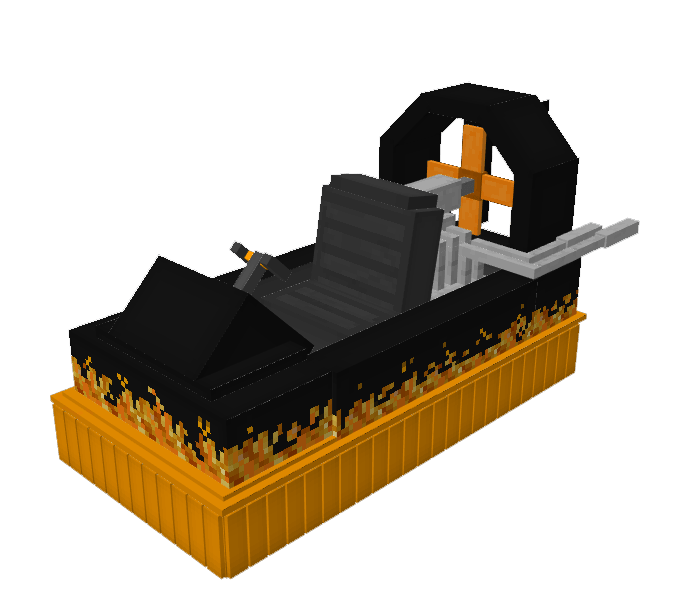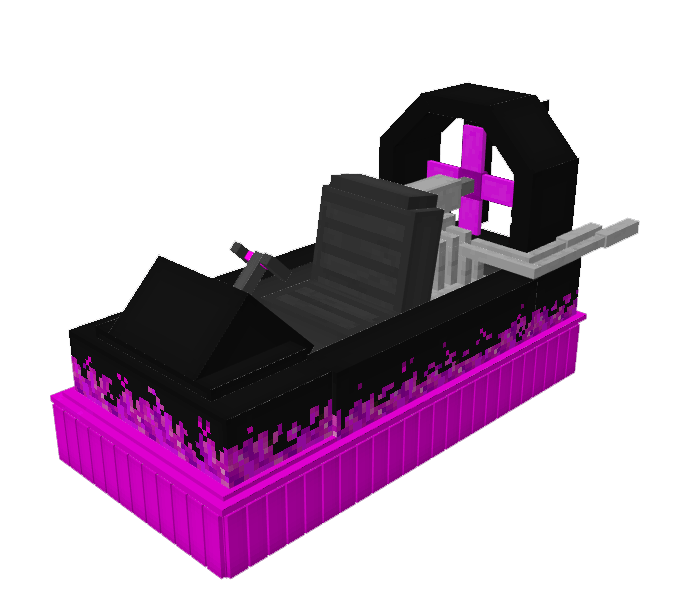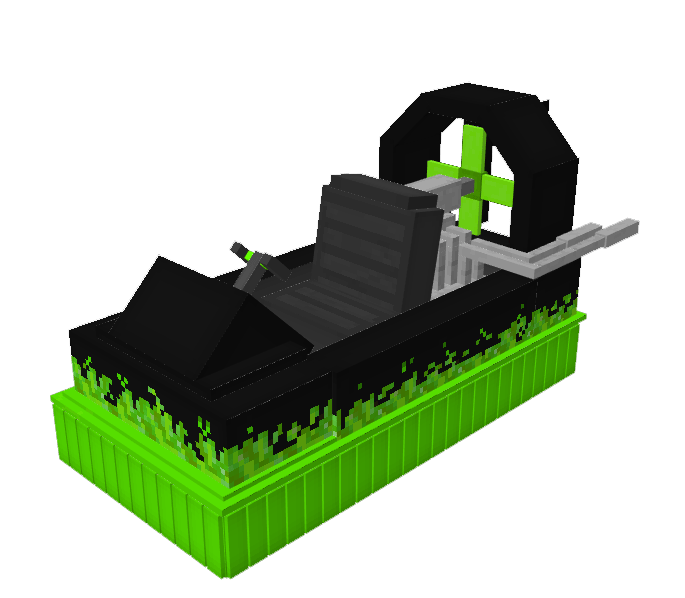 Installation
Download Resources .McPack.
Download Behaviors .McPack.
Apply the packs for a world.
Enable "Experimental Gameplay" in the world settings
Create the world.
DOWNLOAD:
TAGS :
---