Description:
Have you ever thought "can bedrock have more varied blocks like the one in the minecraft java edition?"
Yep we have the same thought.
That's why I made this add on texture pack.
Enhance your building experience with this special textured block, which doesn't take the vanilla feel off.
Of course, make your building still look cool even without this add on.
Here you can get this extra texture from combining 2 slabs from each block,
This pack is inspired by another add-on called "VERTICAL DOUBLE SLAB"
That's why I think it's so amazing when I can add lots of other block options.
Here's some of the block I've been working on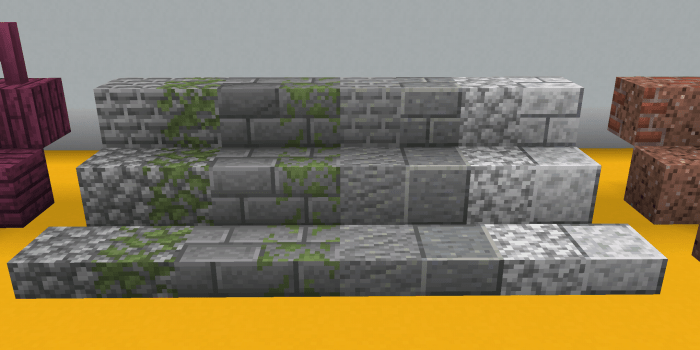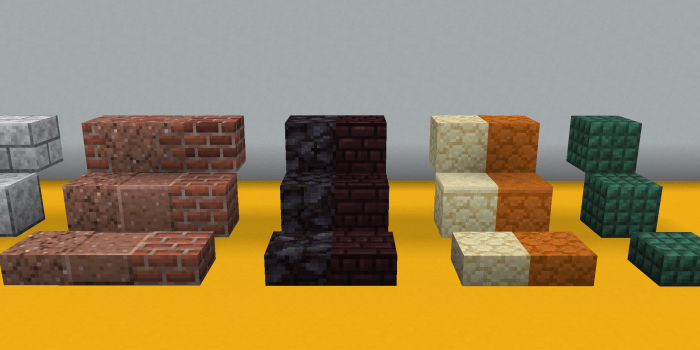 This one is the best on my opinion
because this is still a kind of prototype, I will continue to add a few additional adjustments for blocks which in my opinion are not fit enough.
DOWNLOAD:
TAGS :
---