Description:
Green screens are really useful if you are into video or photo editing. The technique is called chroma keying and it basically means that the editor will be able to switch out the background with either video footage or a static image. This texture pack replaces the lime green wool with a green screen block.
Creator: AmandaDanielle5, Twitter Account
Updated: 12 February, 2017 (adds a red screen)
How does it work?
Let's say you want to record a video and add special effects or simply change the background. Begin by placing the green screen blocks (lime wool). Then take the photo or record the video.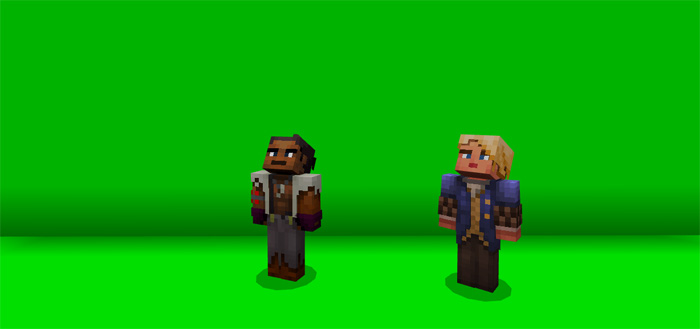 In this example I got a screenshot of two players in-game standing at the green screen. I then used Photoshop (GIMP is a free alternative) to remove the green background. The process is very easy because you can use the Magic Wand Tool to select the green color and then delete it.
Then just add a new background layer and add any kind of photo you want.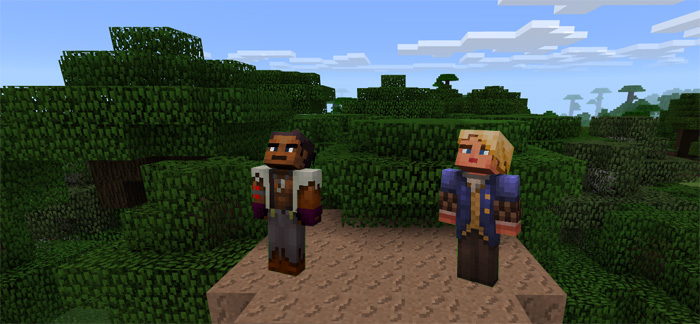 In this case I used the green screen for photo editing but it can just as well be used for video editing.
Here's a video by FuzionDroid who did that for another pack which is currently outdated. But it worked basically the same way as this one.
Installation
Download either of the following resource packs

Open Minecraft PE
Settings > Global resources > Activate pack
TAGS :
---