MC:
Gold Rush [Adventure]
Category:
Minecraft PE Maps
Viewed:
1 -
Published at:
7 days ago
Description:
Gold Rush is a fun adventure map consisting of 15 different archery challenges. The challenges have to be completed in order to safely return a minecart full of gold to the bank. Even if most of the challenges include some type of archery some challenges are combined with puzzles and parkour. This type of map has never been done before and as a result it's a unique and really fun map to play.
Creator: Geoman, Twitter Account
Objective
Your objective is to transport a minecart with gold safely to the bank. To complete this objective you have to use complete 15 levels of archery. Keep an extra eye out on the minecart and make sure it follows you all the way to the bank.
Rules
Don't break blocks
Set difficulty to peaceful
Set brightness to max
The challenges are different but for the most part you have to use a bow and arrows to shoot the minecarts.

In some challenges there are blocks of gold ore with buttons on them. Shoot an arrow on the button to ignite an explosion.
This was probably the best part of the map. We won't spoil it all so you'll simply have to try it out for yourself!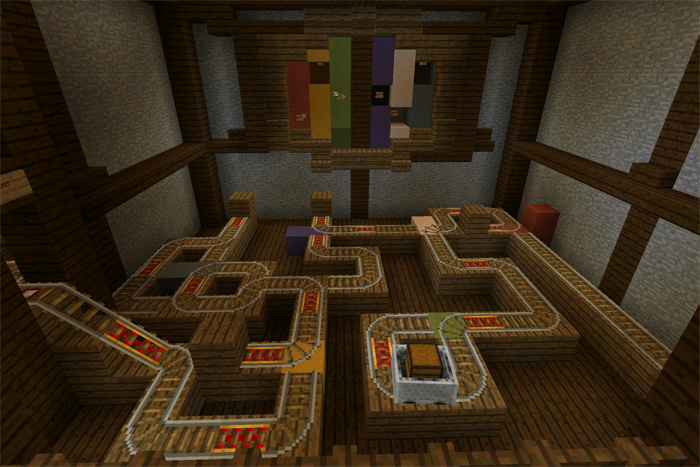 TAGS :
---