MC:
Flying TNT Mobs [Redstone] (1.1.0.1 Only)
Category:
Minecraft PE Maps
Viewed:
99 -
Published at:
10 months ago
Description:
This is a command block showcase which combines TNT blocks with flying mobs and the result is a flying TNT block. No mods are required as everything is powered by command blocks. It's quite limited in terms of functionality, but it's definitely unique and something which I hope to see added in some way or another in future maps.
Creator: Dark_Lord
How does it work?
You can obtain the flying TNT mobs (spawn eggs) from the double chest. Before using a spawn egg make sure to press all of the buttons. This is necessary since they are basically powered by command blocks. If you want to learn how it works then simply press one of the command blocks to view the used commands.
Click here to view a GIF animation of a flying TNT block which explodes.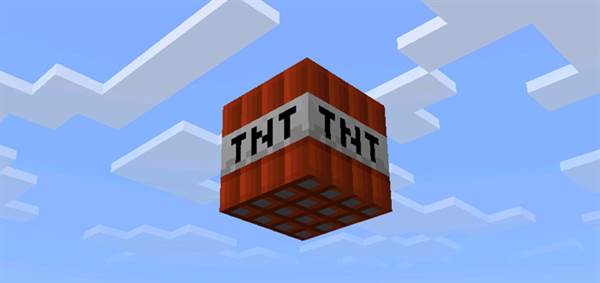 Important: This map is limited to 1.1.0.1 alpha users only. Android users can sign up for the alpha here!
TAGS :
---