Description:
Fauna Bedrock will Add new animal models and textures to your minecraft! New Look Cats, Rabbits, Bees, Fox, Parrot, Cows, Chicken, Pig, Wolf and new animals such as Frog, Duck and Ferret!

Welcome to FAUNA Bedrock! This add on aims to retexture and remodel all of the Animal mobs in minecraft as well as adding brand new animals to add life to your world!
Fauna will regularly be updating with new textueres and mobs, I have decided to release phase 1 of the addon.
Whats included so far?
New look WOLVES with Different Colour Variants*
New look CHICKENS with Different Colour Variants, inluding new baby form.
New look FOXES in Red and Arctic form. Try using a nametag on a fox and call him "Nox!"
New look COWS  with Different colour Variants.
New look PIGS with Different colour Variants
New look RABBITS with new Albino Variant
New look PARROTS with new Cockatoo Variant.
New look CATS with new Russian Blue Variant*
New look BEEs, smaller and more bee sized. and they hold buckets of pollen
NEW Ferret Mob with White Variant.
NEW Frog Mob, including Jungle Colour Variants.
NEW Duck Mob with Different colour Variants.
* Note, Wolves and Cats cannot have dyable collars with this mod due to texturing/code conflicts in-game. I will add this feature as soon as its possible.
Coming soon
Garden birds
Sheep retexture 
Llama retexture 
Dolphin retexture
I plan to add all of the minecraft animals, add new colours and add new animals over the next few months so please check back!
please note this addon has been tested and is stable however there may be small animation and texture glitches. please comment on any you may find so i can fix them.
PLEASE MAKE SUGGESTIONS FOR NEW ENTITIES AND COLOUR VARIATIONS IN THE COMMENTS, I AM LISTENING!
IMAGES BELOW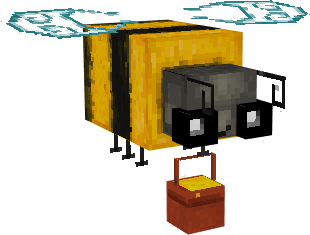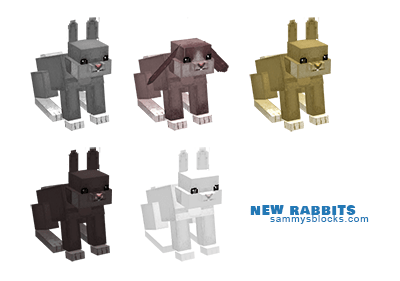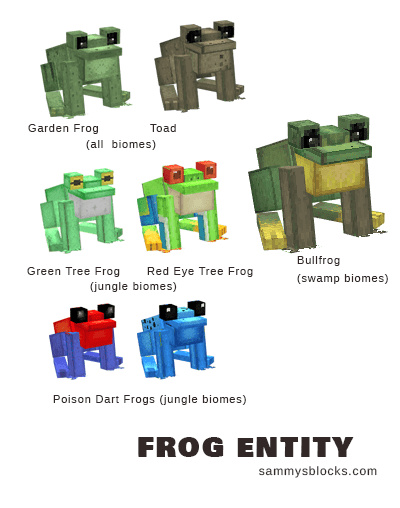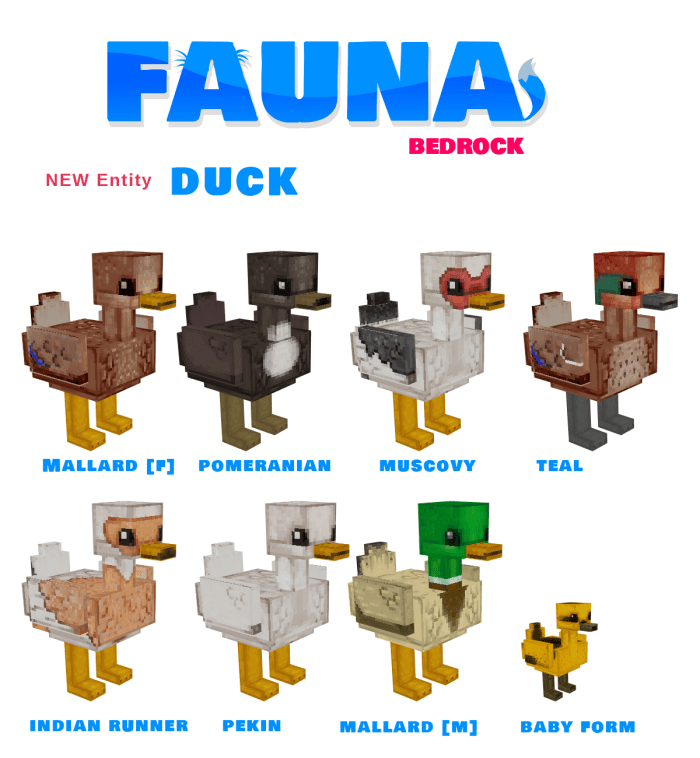 Installation
Please make sure you have activated both resources and behaviours. If Behaviours are not activated you will not find the new Animals.
New animals are found in the eggs and wild spawn.
DOWNLOAD:
TAGS :
---