MC:
Donkey Kong (Arcade Game) [Minigame]
Category:
Minecraft PE Maps
Viewed:
953 -
Published at:
3 years ago
Description:
This is a really awesome recreation of the classic arcade game called Donkey Kong which was also one of the first platform games. The gameplay focuses on controlling a character known as Mario, and have him jump over different obstacles in order to progress through the map. It's a really well made map with great game mechanics.
Creator: mcpe0717, Twitter Account
How to play?
You will spawn inside a small lobby. To start playing, simply walk into the "Play" sign. Next you will find yourself standing in front of the arcade game. The controls are quite simple. Walk left or right in-game to control Mario, and use the Fishing Rod to jump.
Click here or on the image down below to view a .GIF animation.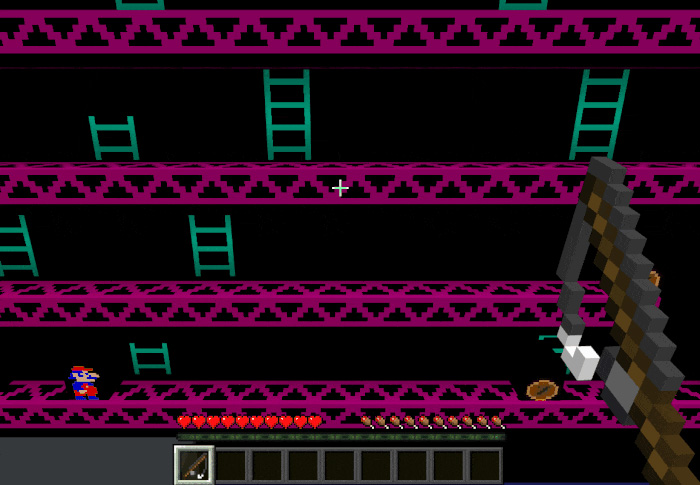 The main objective is to jump over the obstacles and continue finding your way up the platforms.
Video Showcase
It's a Japanese video, so it might be difficult to understand for those who don't speak Japanese.
Installation
TAGS :
---