MC:
Connect 4 Without Hopper
Category:
Minecraft PE Maps
Viewed:
3 -
Published at:
8 days ago
Description:
Hi everyone. Today I will present my connect 4. After 2 months of work, I have built the most compact connect 4 in Minecraft Bedrock, with a volume of 7740 blocks. Sorry if my English is bad, I'm French. The connect 4 uses hexadecimal memory. You can see a tutorial in the map.
Hi,
My name is PhiPhi_111 and I love redstone, I build door and minigames. Today I will show you my connect 4.
Part 1 : connect 4
In my map, there is a tutorial how to build a connect 4 without hopper, with hexadecimal memory.
I recommend to use the latest version of minecraft because I have use the new blocks for decoration.
I don't use hopper to make the connect 4
Here you can see the connect 4. I have used WorldEdit (/clone) to build it because it's so long to build.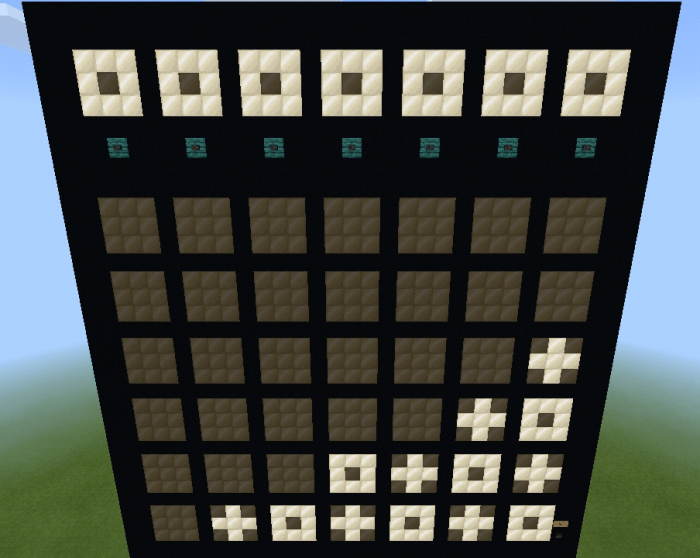 the button at the bottom reset all the connect 4. Player turns change automatically and you can add a button to change rounds manually if do you want but it's will be difficult to implement.
Part 2 : the tutorial
In the map, there is a tutorial how to make it as simply as possible. The tutorial is next to the connect 4. It's not very difficult to understand.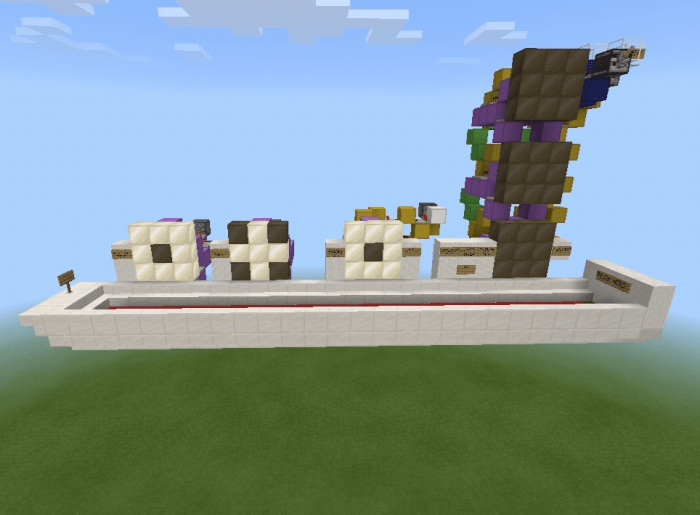 Part 3 : behind the connect 4
Behind the connect 4 you can see a lot of redstone and it may seem complicated.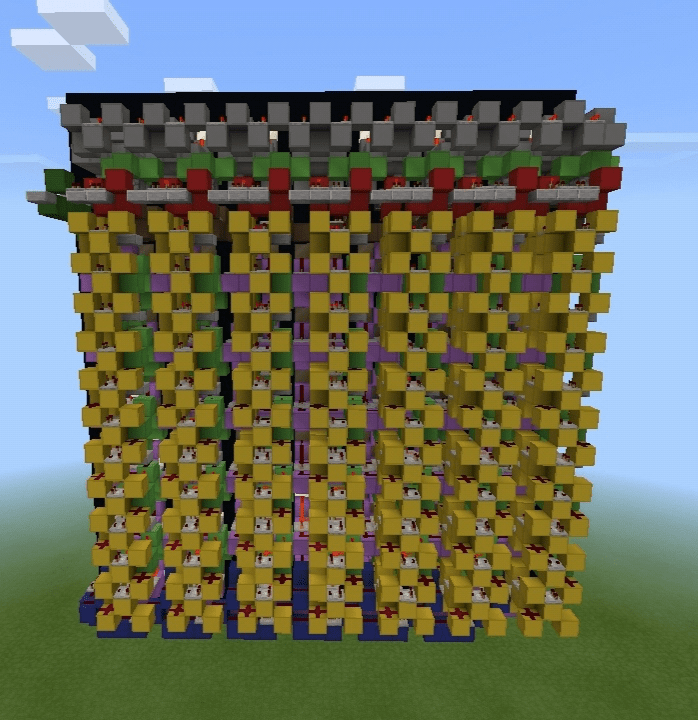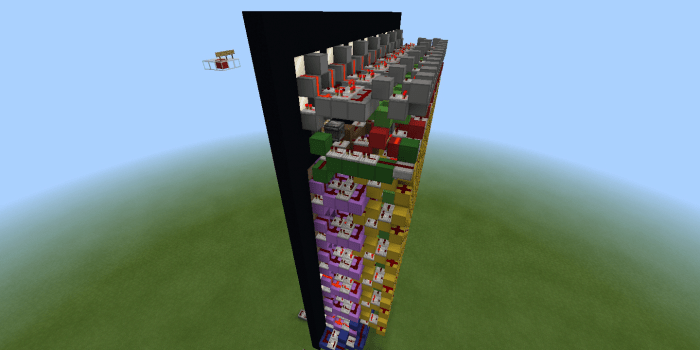 So thank you to download my map and I will create other redstone map.
Installation
Download the ZIP and insert to the minecraft's world folder.
DOWNLOAD:
TAGS :
---