Description:
This is the first addon which lets you dye your wolf in any color. Also the behaviors and size of the wolf have had a slight upgrade since it's now known as a Mutant Wolf. The Mutant Wolf is stronger, dyeable and can be used similar as a horse for riding. It's really a must-have if you are looking for new companion on your next adventures in Minecraft.
Creator: Jujustyle7, Twitter Account
How does it work?
Mutant Wolves (replace ordinary wolves and) can be found spawning in most forest biomes. Since it's a mutant it's a bit larger and quite a lot stronger than an ordinary wolf. You can tame it just as with normal wolves by feeding it some bones.
A tamed wolf can be dyed in any color.
iOS / Android: Equip a dye in your hand, long press on a tamed wolf and press Dye
Windows 10: Right-click on the wolf while holding a dye to dye it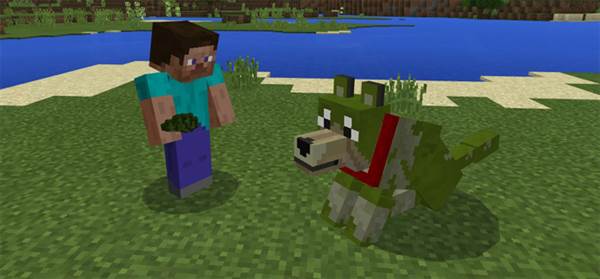 You can use any of the existing dyes to dye a wolf.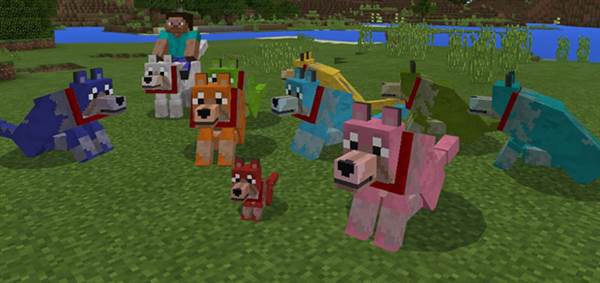 Nope, it can't fly. But it sure can jump high! A tamed wolf can be ridden quite similar to riding a horse. Sit down on the wolf, press the inventory button and equip the saddle with a bone. (Note: add a bone, not a saddle!) Next you will be able to control it.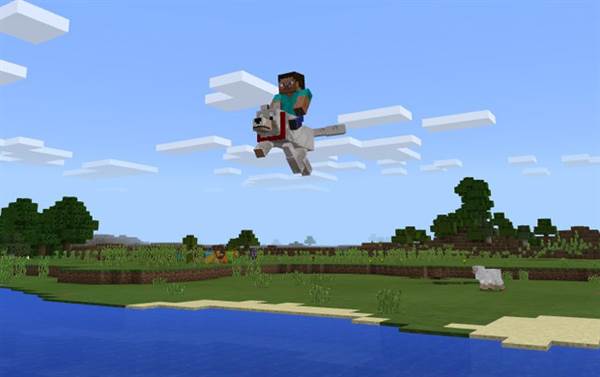 General Mutant Wolf Features
Tamed wolves are dyable by using any of the dyes.
Rideable similar to a horse.
Can jump when riding.
Health:

Wild: 30 hearts
Tamed: 62.5 hearts

Replaces wolves
Installation
Activate the packs for a world in-game
TAGS :
---