MC:
Castle Adventure [Creation]
Category:
Minecraft PE Maps
Viewed:
1 -
Published at:
5 days ago
Description:
This map features a castle built on top of a medium sized mountain. Guarding the castle are skeletons equipped with armor gear and bows. One way that you can play the map is as a short adventure where your objective can be breach the castle and steal all the diamonds. But you can also just use it as your own outpost or for whatever else use you find for it.
Creator: Ripper255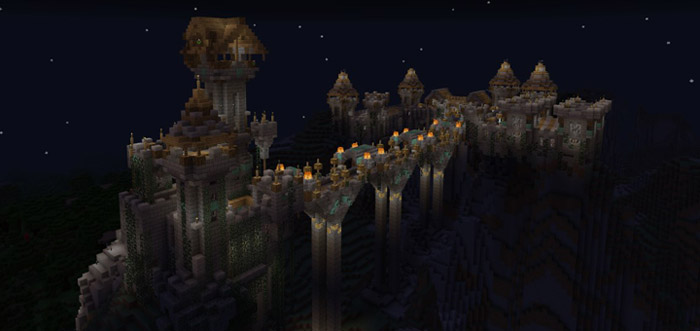 To get to the main castle you first need to cross a bridge. There you will find a bunch of skeletons positioned on various different spots. If you are in survival mode, then they definitely will shoot at you.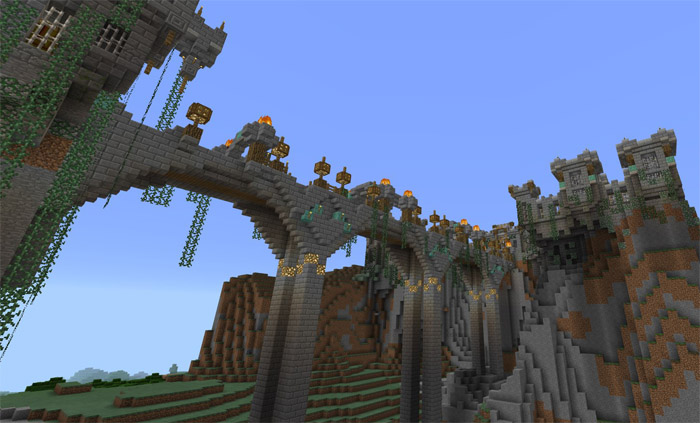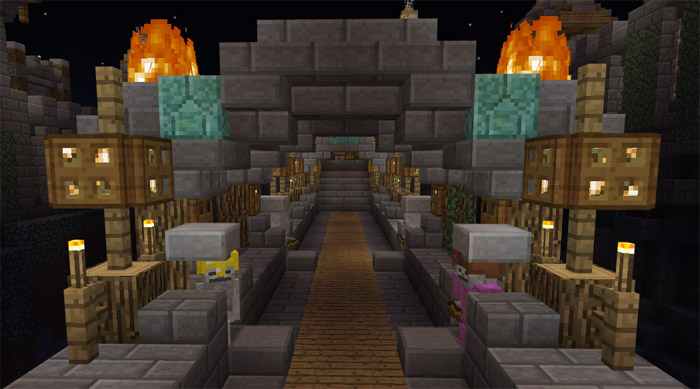 Once you start exploring the houses behind the wall of the castle you will notice that there are clearly some weird ritual stuff going on there.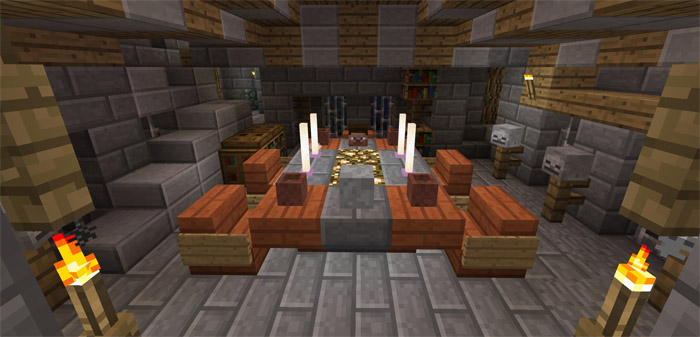 There's a small village by the base of the mountain.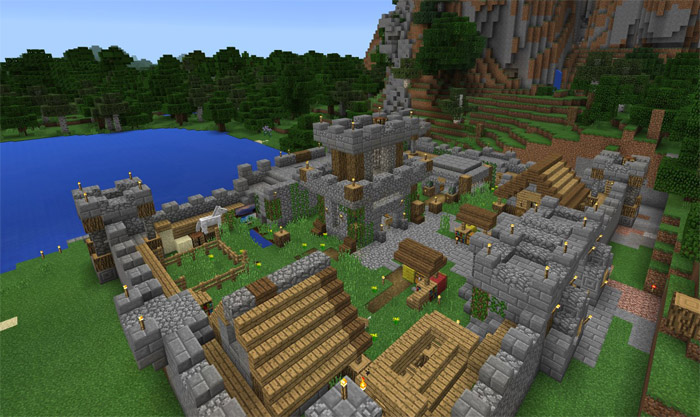 TAGS :
---