MC:
Brookfield (Mini City) [Creation]
Category:
Minecraft PE Maps
Viewed:
2 -
Published at:
10 days ago
Description:
Brookfield is a miniature city which started its construction in mid-2016. It's the biggest miniature city currently available (for Bedrock Edition). It includes tens of skyscrapers and loads of different areas worth exploring. The city is very well planned with a great variety of different districts. Have fun exploring!
Creator: TheSixthHour, Twitter Account
Updated: 1 January, 2018 (read changelog)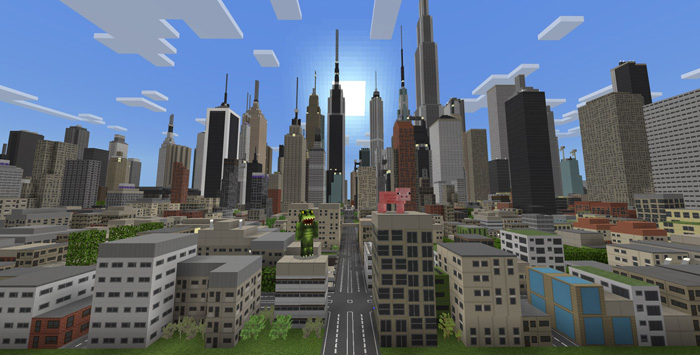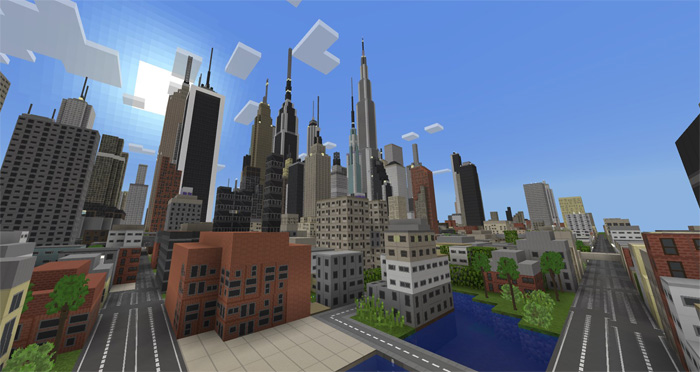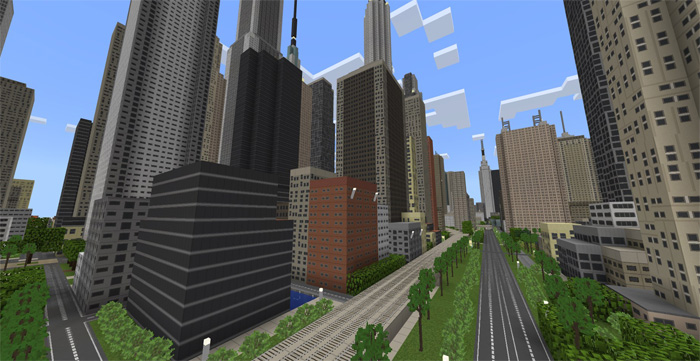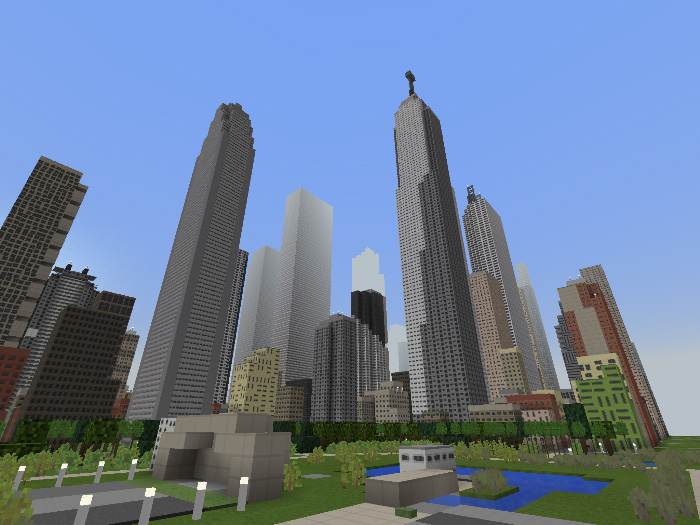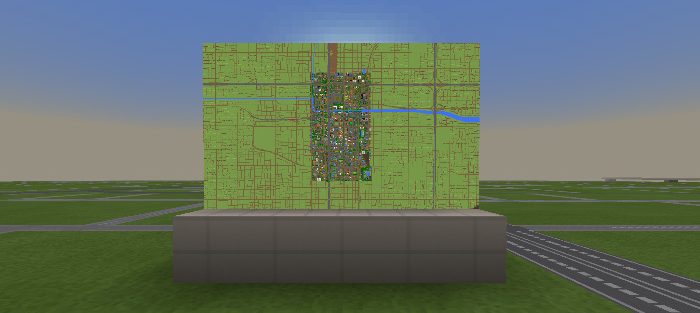 City Features
Freeways
Four railway lines (some underground) & stations
Parks
Skyscrapers
Football Stadium
Construction site
Note from the creator (TheSixthHour): 
Unfortunately, due to factors such as family matters, sleep and the fact that I had been working on other worlds that I will probably submit in the future, means that I have less time that I would have liked to. I have been worked on this continuously since early September) and so I really wanted to release this update just in time for the new year. Due to this, the city has not expanded in terms of development, and much of the expanded road layout has not been filled in.
Nevertheless I have enjoyed building and experimented different designs (constructing what possibly is the largest mini city of all time). The updated map includes the aforementioned green roofs atop buildings and skyscrapers which helps mitigate the urban heat island effect that is present in many cities today, and what the creation serves is an idea of a relativity high-density, but green city as a model to the present and near future.
(Also please note that the some roads across the city have the wrong blocks and have been inserted incorrectly for whatever reason. I have no idea what caused it, and fixing it would mean a waste of time, in the fact that the blocks could be reverted again, to their incorrect position.)
Changelog
A sprawling network of roads within present city boundaries (as illustrated by the wall map)
Added freeway interchanges
Modified hundreds of buildings (albeit slightly)
Changed the roof texture of many buildings (as by the 'Green Roofs Initiative' buildings covered in lighter colours absorbs less heat, reducing the urban heat island effect, green roofs provide life and possibly food for its residents.)
Added dispensers to the spires of skyscrapers, containing fireworks for a display!
Expanded parks and converted roads into pedestrian paths to curb pollution and vehicular traffic
Installation
TAGS :
---