Description:
This texture pack adds new textures for most items related to PvP such as swords and armor sets. It also focuses on turning the nature in Minecraft into a more realistic and beautiful experience. For example, there's an entire new skybox with realistic but non-moving clouds. Some mobs have also had some 3D features added to them like ears and tails.
Creator: Alex-SirZeus, Twitter Account, YouTube Channel
Updated: 8 September, 2018 (read changelog)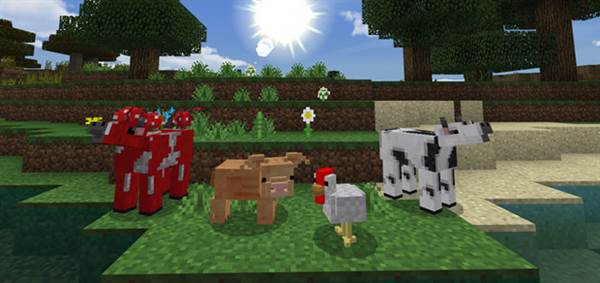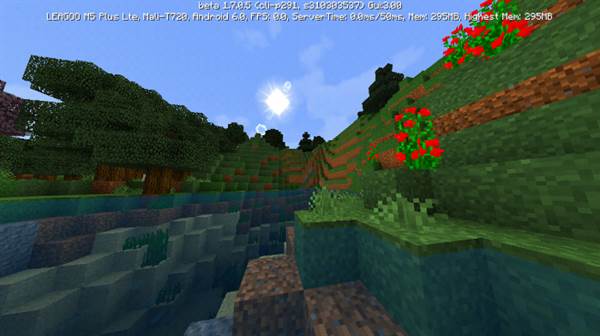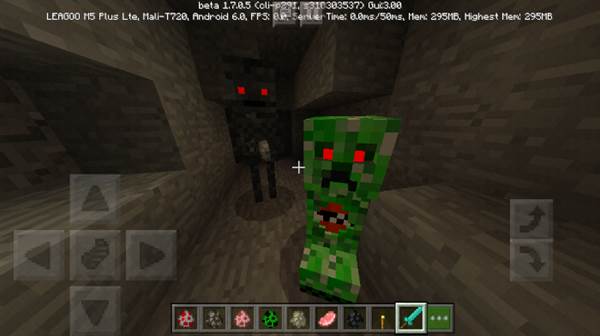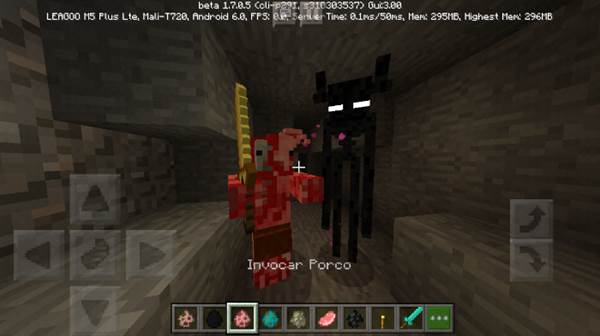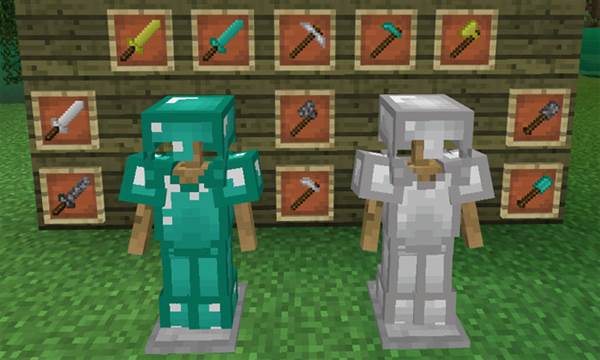 Features
3D mobs

Friendly: Chicken, Pig, Sheep, Cow, Mooshroom
Hostile: Skeletons (all types), Creeper, Enderman, Zombie

Dynamic lights (torches)
Geometry Blocks
Realistic sky
New tools/items textures

Ender Pearl
Eye of Ender
Apples
Shovel
Hoes
Swords
Axes
Pickaxes

Block textures modified with animations

Nether Portal
End Portal
Furnace
Glowstone
Redstone Lamp

New textures for armors and elytra
Block textures (1/3)
Realistic sounds (2/3)
And more!
Trailer
Changelog
Environment

Realistic clouds, sun and moon.

Realistic clouds, now has movement!.

New geometries in entities "Detaileds":

Agressives: Creeper, Enderman, Spider "Classic and Cave",  Skeletons "Classic, Wither and Stray", Evoker, Vindicator, Zombies "Classic, Villager, Husk and Pigman".

Peacefuls: Chicken, Pig, Sheep, Cow "Classic and Mooshroom" and Villager.

Especial Block.

3D Bed.

Steve's head is now a television. #Extra#

Villagers with Steve geometry.

Hud:

Hotbar has no opacity and no classic button.

Texture:

Transparent water.

Texture of blocks and entities modified and saturated.

Detaileds tools.

Modified armor.

Optifine grass.

Villagers, Zombies Villagers and Witch with new skins.

Realistic sounds 2/3
Installation
Start Minecraft
Settings> Global Resources> Activate the pack
TAGS :
---