Description:
With this add-on add to your Minecraft the white pumpkin in which is inspired by the Minecraft Story Mode game and is also a concept of how it would really look in Minecraft Vanilla.
Add-on created by ArathNido. (Twitter)(Youtube)(Donations)
Warning:
This add-on was published on MCPEDL.COM, it is not allowed to publish this add-on on other websites or applications of Minecraft Addons without the permission of the creator.
If you will review this add-on for youtube leave credits, put the download link from mcpedl and not put the direct download link or create your own download link or you will receive a complaint.
To obtain white pumpkin at the moment it can only be obtained using these recipes: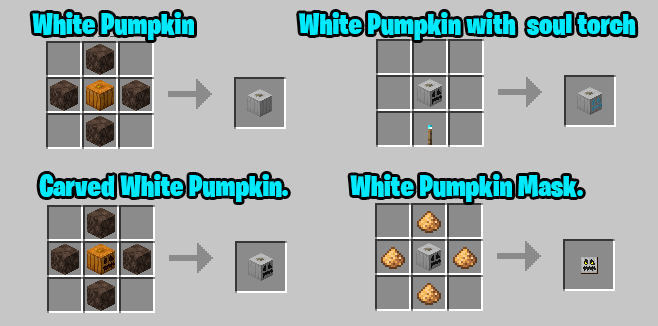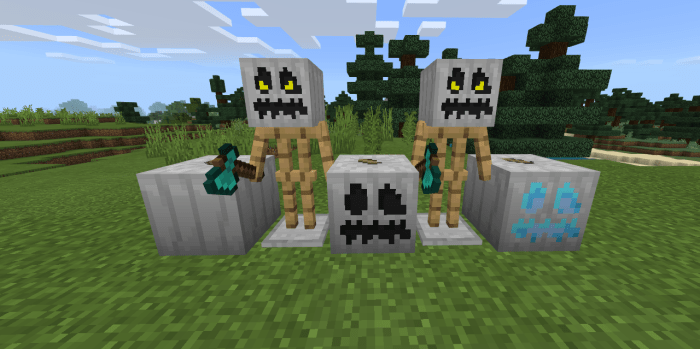 You can add a soul torch to the carved white pumpkin to make it light up like a normal pumpkin.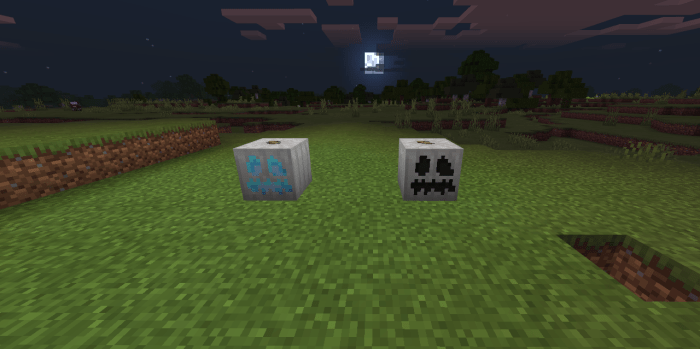 The white pumpkin mask can be added to the helmet set and can also be placed on the armor stand, the design of the pumpkin has a similarity to the one seen in Minecraft Story Mode.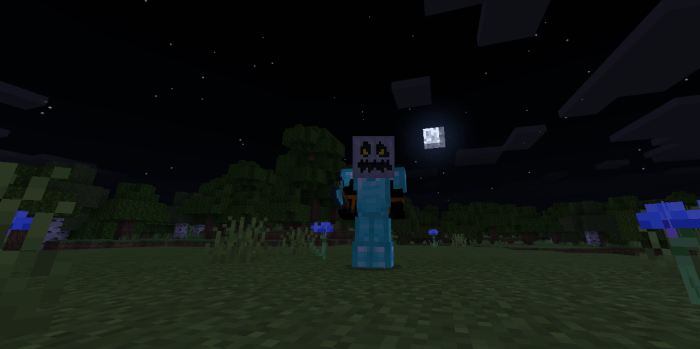 Installation
Download Resources .McPack.
Download Behaviors .McPack.
Apply the packs for a world.
Enable "Experimental Gameplay" in the world settings
Create the world.
DOWNLOAD:
TAGS :
---