Description:
You thought The Ender Dragon and The Wither were the toughest bosses in the game? Think again. If you want to take on a challenge, then hear as rumors have been spreading around the world that a flying & teleporting disaster is reigning terror across the lands of the overworld. Many say that he was just once a normal bat that accidentally stumbled into the end and absorbed one of the end crystals. He gained new powers from it and is abusing them to take over the world! Only you can stop him from reaching his goal. May Notch be with you all to slay the beast.
Don't be fooled by his appearance because he can give you run for his money if you're not careful when you stumble upon him.
The Mob Lord can be very destructive when he's out in the open. He will kill anything he sees in his path and I mean everything. If you want to fight him, it's better to do it in a copied version of your world or a flat world so it won't do much damage to anything.
Mob Lord Attributes:
Replaced with bats

Has 1000 Hp

Resistant To Fire

Shoots 10 Wither Skull rounds

10 dmg melee attack

Teleports at random distances simultaneously

hostile mobs will try to kill him aswell
Tho it seems impossible to kill this thing, I can assure you it's not, as long as you have very good gear, you are gonna have a good time fighting him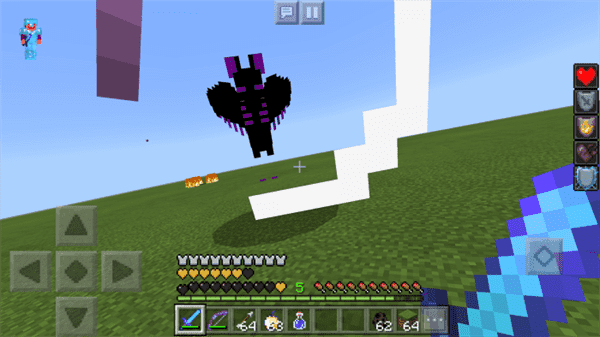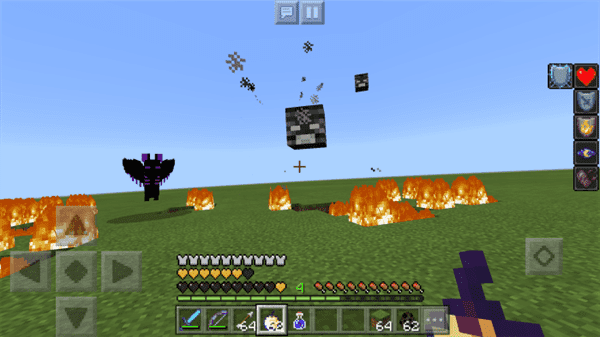 This one shows him facing the Wither himself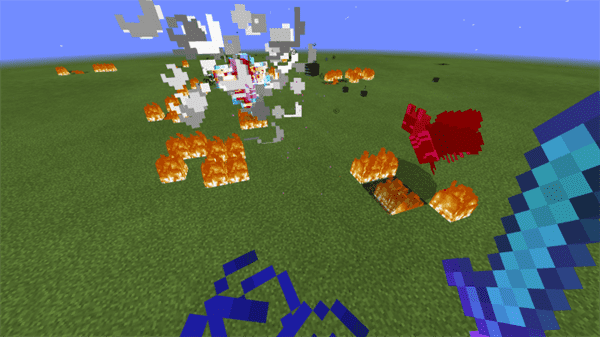 This is just a new boss I thought of making for fun. I used an app called Addons Maker For Minecraft to make this addon easily. And also, this is my first time on sharing my personal addons for fun and hope you guys can give me feedback whether you want me to add more boss-like mobs in the future  
Credits:
Installation
It's a mediafire link so it'll all should be easy. Just tap on the link then download and you should be all good :)
DOWNLOAD:
TAGS :