MC:
The Illusion of Terror (Horror) [Adventure] (1.2 Only)
Category:
Minecraft PE Maps
Viewed:
6 -
Published at:
24 days ago
Description:
The Illusion of Terror includes an advanced command block system optimized for maximum horror effect. You can also expect high quality sounds and textures which really set the vibe and creates a horrifyingly creepy experience. It's a fairly short adventure but it's well worth playing assuming that you enjoy horror games.
Creator: Vladu11, Twitter Account
Updated: 11 September, 2017 (read changelog)
Storyline
You've decided to visit an old friend of yours since he doesn't answer your phone calls or text messages. As soon as you enter his house you realize that something isn't right. There is blood everywhere. Your main objective is to get to the bathroom but as you advance through the map things continuously get more creepy.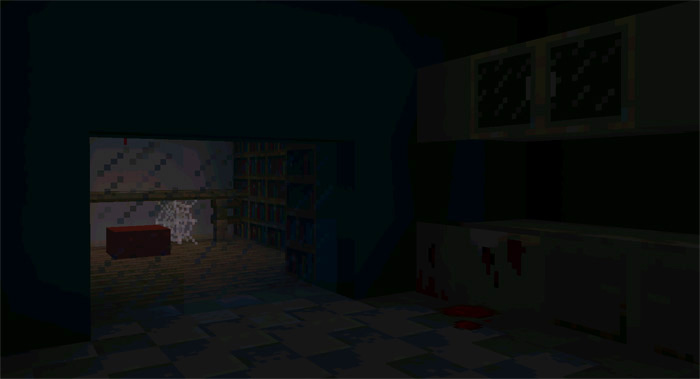 Trailer
Info & Recommended Settings
Brightness: 100
Field of View: 90-100
Beautiful skies: Off (Required)
Requires enabled resource and behavior pack (Required)
The map is compatible for multiplayer but it's recommended for 1 player alone
If the map fails to import you might need to extract it manually
Requires version 1.2 or higher
Changelog
Optimized file size (from 250 MB to 70 MB)
Changed the library
New secret locations if you do certain things – find them for yourself
6 secret coins hidden in the map
Improved multiplayer compatibility
Fixed the texture for the radio at the end of the map (looked like a zombie head)
New clothes in the hanger
New food
New tools
New sound effects
New textures
New rooms
Installation
Important: The file size exceeds 60 MB!
TAGS :
---