Description:
This addon brings the Ford Mustang to Minecraft Pocket Edition. It is a beautifully designed car which can be used for everything from casual driving to racing. It's among the best car options available for Minecraft in case you want a fast, but at the same time stylish car!
Creator: Gona, Twitter Account
How to drive the car?
The Ford Mustang spawns naturally in the Overworld (since it replaces witches) but the easiest way to get one is to use a witch spawn egg.
iOS / Android: Long press on the vehicle and press Drive to ride it
Windows 10: Right-click on the car to ride it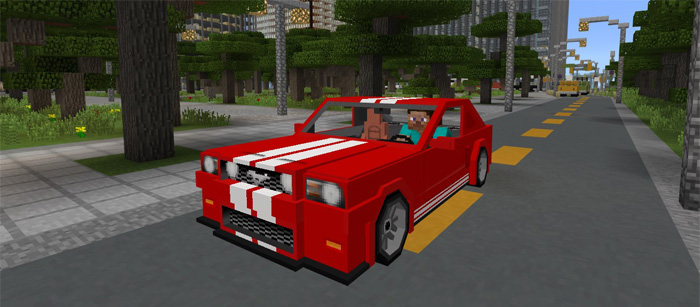 To start the engine you'll simply need to equip a key (carrot on a stick) in your hand while sitting in the car. If you want to stop the car you need to switch your active hotbar slot to something else.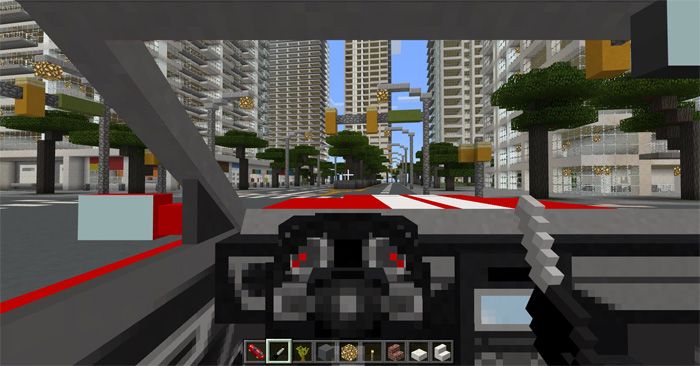 You can access the inventory of the car either by sitting in the car and open the inventory or by sneak and long press (or right click) the vehicle. Here you can store up to 27 stacks of items and blocks.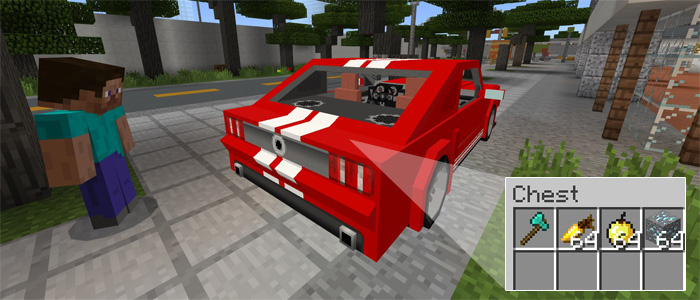 It's most suitable for street racing. Try arranging your own street races by downloading a city map and then invite your friends to your server.

The exterior of the car looks quite amazing as it is but don't forget to check out the interior as well. There are lots of cool details here such as the dashboard and the steering wheel.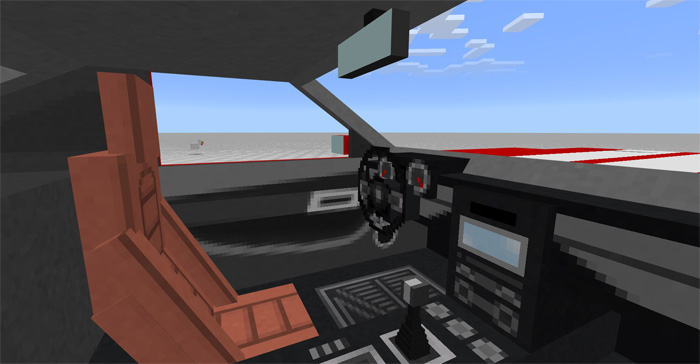 Installation
Activate the packs for a world in-game
TAGS :
---