Description:
PROJECT WALKER
Project Walker intends to change the way we play minecraft, now the game is set in a post-apocalyptic world you must look for supplies to stay alive, the undead alone are not so dangerous, but a package can be lethal, be careful with other survivors because not all of them are friendly and also be more careful with other players (in case of multiplayer) as they may want to steal it.
Contributions:
THIRST


The seat is represented by an action bar and every 1 minute the bar goes down a drop and if it reaches 0 you will have weakness, so hydrate yourself.
if you are thirsty at the low level you should use these items:

NEW MODELS AND ARMATURE TEXTURE
This is a gift that I am giving to you I hope you like it despite not being all the armor …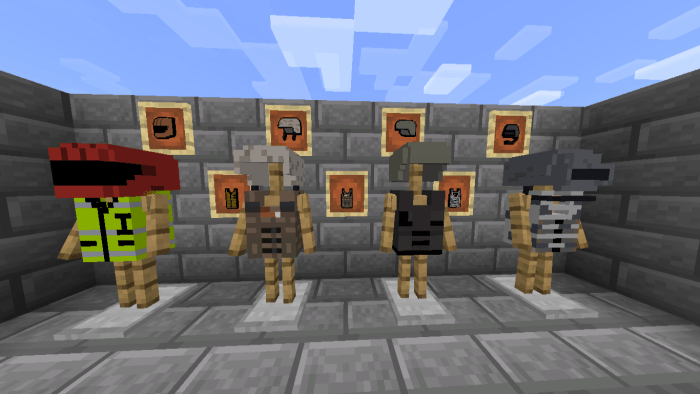 WEAPONS
Long-range weapons are not always ideal for combat as they attract Zombies and export their position, use them wisely.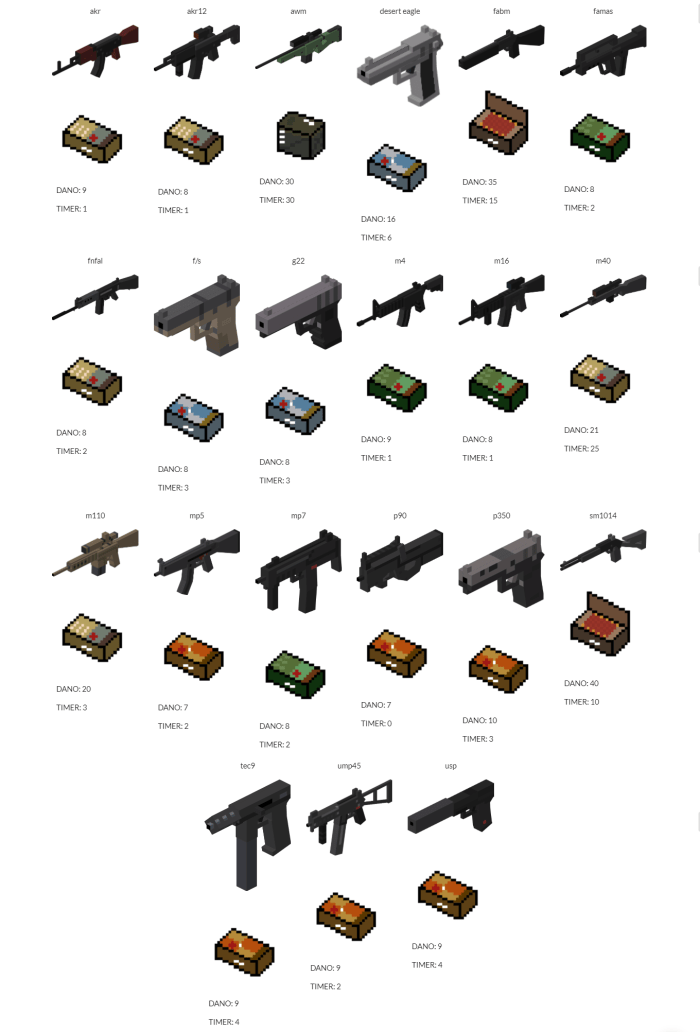 BREAK THE LEG AND MORPHINE
Players should take care of the fall damage as they can break their legs, but if their legs are broken just use the morphine and the player will no longer feel his leg hurt.
The Player has a 50% chance of breaking his leg 
ZOMBIES / INFECTED
The infected were human beings before dying, after death by infection they are transformed into zombies, the zombies have no logical reasoning so they do not hold items or open doors or climb stairs and are also very aggressive towards animals and those who are not infected.
variant skins: 20,     50% chance to raise your arms     HP variants: 5,10,20,25,30
variant speeds: 20,25,30,35      strength variants: 3,6,9,12 50%     chance of infecting the player
VIRUSES AND CURE
Players must be careful when being attacked by zombies as they can get the virus that only comes out if the player dies or uses the cure, if you choose to use the cure the player will no longer be infected


if you become infected, you will have to use the cure
FOOD
in a post-apocalyptic world the remaining foods are canned or dry foods
a list of all foods: canned_bacon, canned_baked_beans, canned_peaches, canned_sardines, canned_spaghetti, canned_tuna, cereals, powdered_milk, rice, strawberry_jam.
MELEE WEAPONS
melee weapons are the best way to enter places without being noticed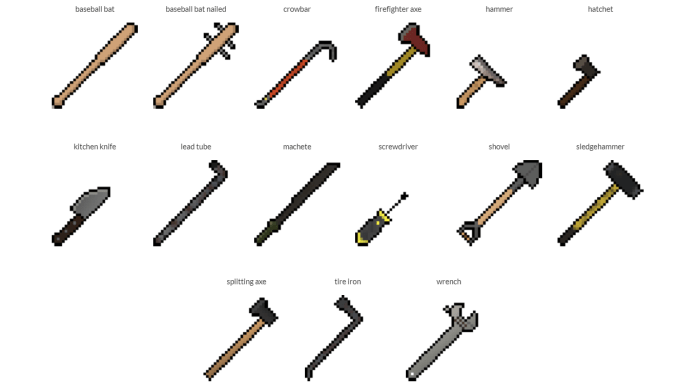 some weapons last longer than others and have more useful life than others and some have more damage than others.
LOOTS
Os loots servem para dar items aleatorios para os players
green: weapons and ammunition, yellow: melee foods and weapons white: hospital items
SURVIVORS AND BANDITS
 Survivors do not attack players and bandits will attack players they are rare to appear on the map because their spawn replaces the nomadic trader
CONSTRUCTIONS
The builds of the addon were made with the Feature Rule Generator PRO. And the buildings have loots in trunks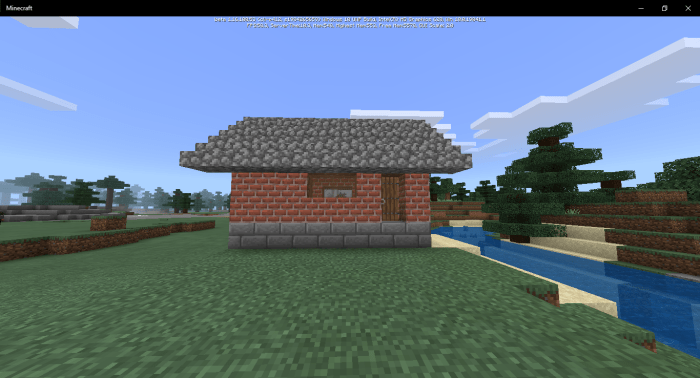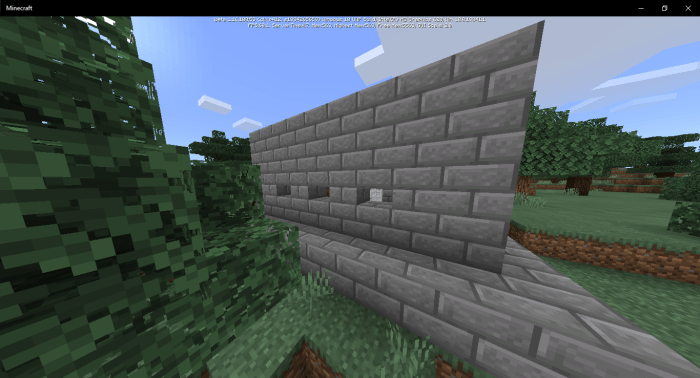 KNOWN PROBLEMS
some buildings overlap others
weapons don't work perfectly in multplayer
watch the trailer:


note:
the addon was made in the single player and it may work well in the local multiplayer
realms are very slow and servers are likely to be too.
DOWNLOAD:
TAGS :
---