Description:
This add-on lets you drive a police car and experience the life of a police officer in Minecraft (to some extent). The car looks very realistic and appears to be based on an American police car and it even has siren sounds which will turn on randomly as you drive the car.
Creator: Gona, Twitter Account
How to drive the car?
The police car replaces the witch. You can either go find one in a swamp biome or spawn one using the witch spawn egg.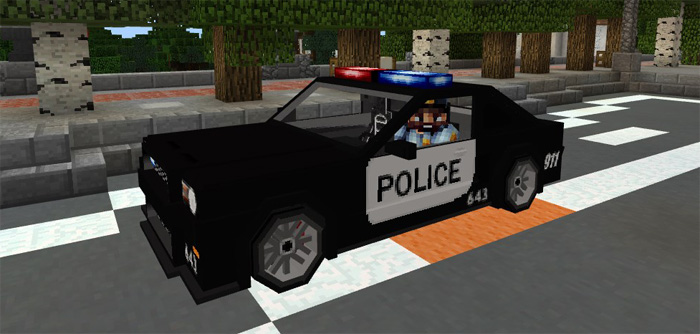 Hold a carrot on a stick while driving the car to control the direction.
iOS / Android: Long press on the police car and press Ride
Windows 10: Right-click on the car to drive it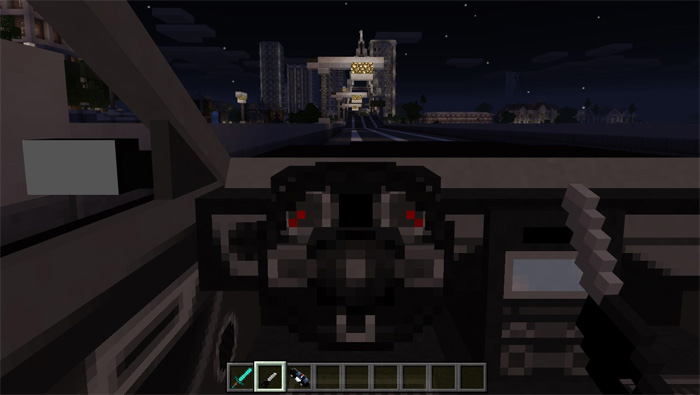 The car includes a trunk which includes 27 storage slots.
iOS / Android: Sneak, long press on the car and press Open
Windows 10: Sneak and right-click to open the trunk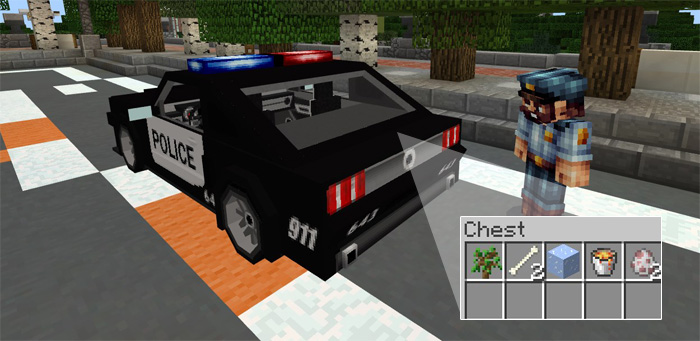 There's an ever-rising crime rate in Minecraft (e.g. creepers with bad intentions and zombies hungry for players).
Chase criminals, setup roadblocks and catch creepers! There are lots of fun role plays you can do with this add-on.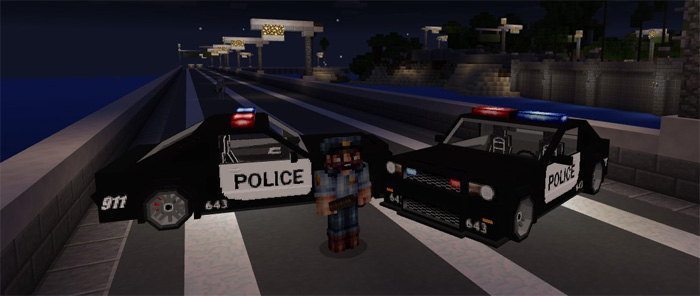 The police car is based on the Ford Mustang sports car but with a different set of textures. The details are incredible as usual!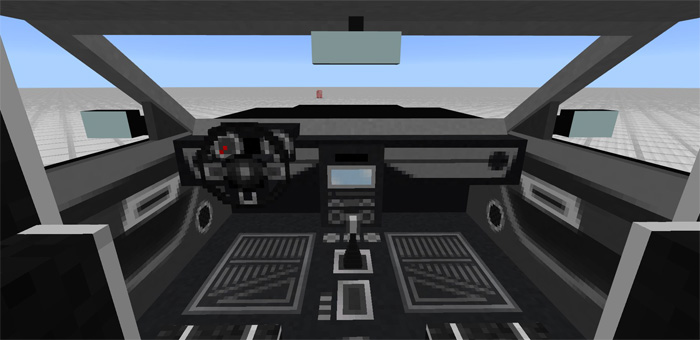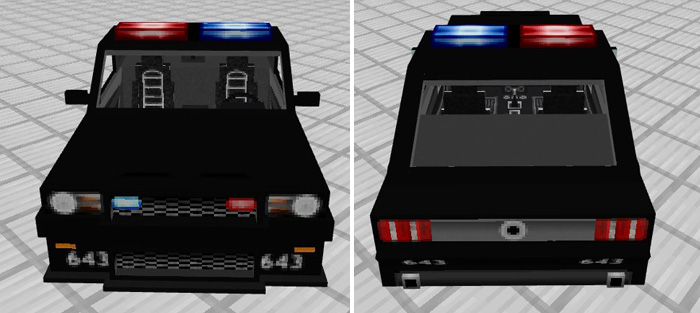 Here are a bunch of police skins!
Installation
Activate the packs for a world in-game
TAGS :
---