MC:
Infinite Parkour (Randomly Generated)
Category:
Minecraft PE Maps
Viewed:
19 -
Published at:
10 days ago
Description:
Never stop jumping in this infinite parkour map for Minecraft Bedrock Edition. With each jump randomly generated, you will have a different experience each time you play. 3 levels of difficulty are included, which change how hard the jumps are. Try to beat your high score of how many blocks you have jumped!
Once you start the game, jumps are randomly generated, and as you progress further, more and more a generated, This means you can play this map for an infinite amount of time, as there is no end.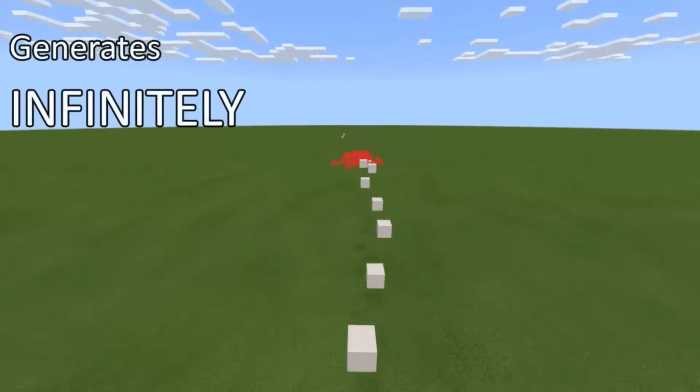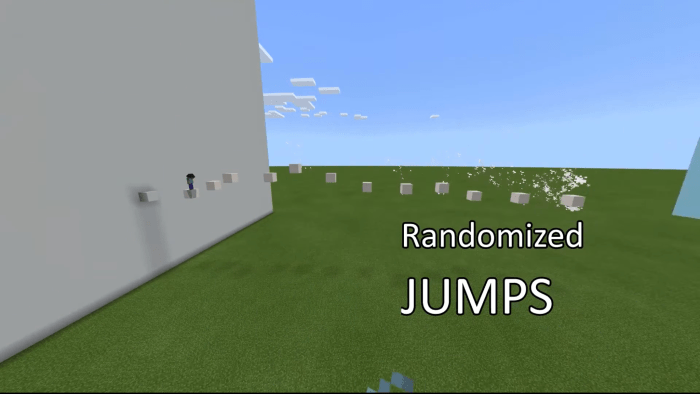 This map has 3 levels of difficulty, which can be selected at the panel in the lobby. Each mode changes how hard each randomly selected jump is. 
Your score and high score are tracked and displayed on the scoreboard on the right.
PLEASE DO NOT UPLOAD THIS MAP ANYWHERE OTHER THAN HERE.
Installation
Click download link and click download on mediafire. 
DOWNLOAD:
TAGS :
---