Description:
Stop building your Battle Bus out of blocks! This add-on customizes a ghast to be a working 10-seat Battle Bus that can fly over your map! Use this in any Fortnite inspired map and make sure to credit Cleverlike (Twitter, Website).
Creator: Cleverlike, Twitter Account, Website
Map Credits: Tilted Towers map in the demo world created by SeanBits (Twitter Account)
Updated: 19 July, 2018 (read changelog)
How does it work?
The Ghast has been replaced by a flying 10-seat Battle Bus. As you probably can guess it's inspired by Fortnite, and you're actually allowed to use this add-on for your own maps as long you provide credits to the Cleverlike.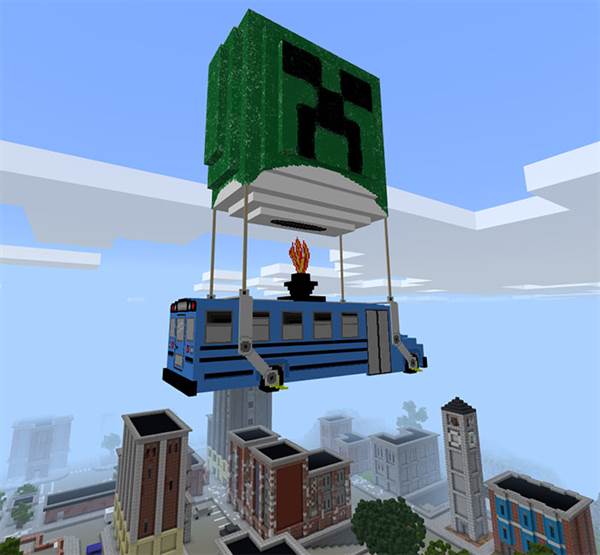 To learn more about the details of this add-on it's recommended that you download the demo map. The world includes a quick and easy tutorial with buttons and signs to explain each feature.
The ghast is programmed to chase a bat. The bat is customized to be a small dot that hovers. Use a simple command block to keep the bat ahead of the bus and it will keep flying. See the World Template download for complete working example with command blocks.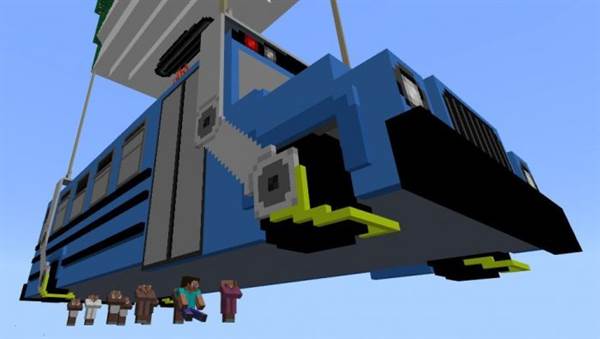 Video Showcase
Changelog
Fixes a problem with PE versions mounting it
Installation
Activate the packs for a world in-game
Other Files
TAGS :
---