Description:
Big animatronics want to see you …
It's been a long time since the last time Freddy sang and now they come to Minecraft wanting to do bad things!
Vindictive souls will want to catch you!
Hey! I'm glad you're back to visit Freddy and his friends, I'm sure they would have a great time together.
addon with super realistic 3D models with sounds, animations and movement !. perfect for your releplay maps.
addon based on the characters in the saga of FIVE NIGHTS AT FREDDY´S of the creator SCOTT CAWTHON. This addon replicates animatronics to the letter in behavior, size, shape, speed among more things!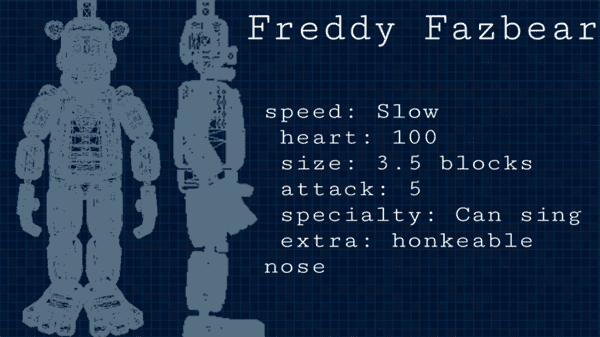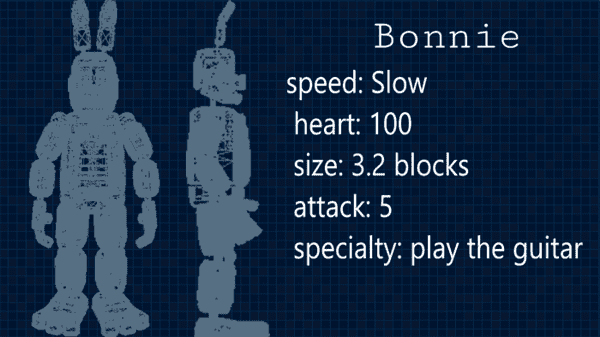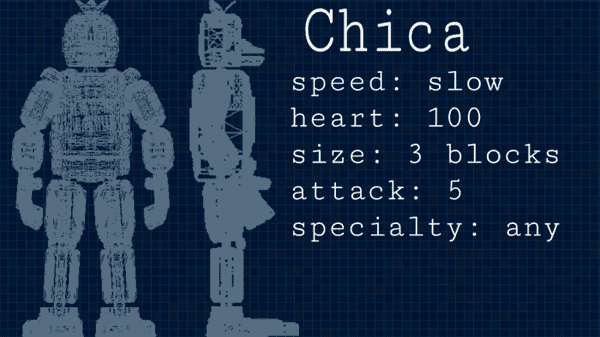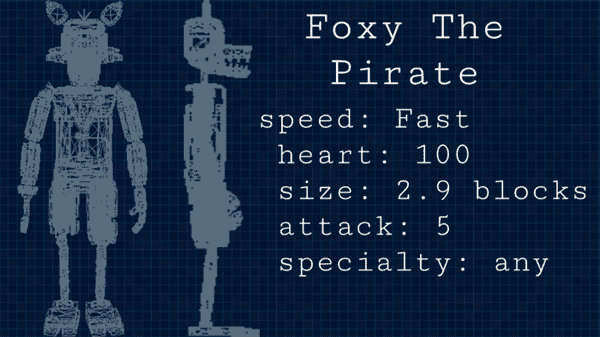 Animatronics are spawnables in creative mode, all entities are hostile.
the animatronics cannot enter through small places, they can see you within a radius of 50 blocks
CHARACTER RIGHTS TO:

SCOTT CAWTHON


It is not recommended to play in BETA versions of minecraft


 BY: DANY FOX
animatronics:
Freddy

Bonnie

Chica

Foxy

G0lden Freddy

Endo01

Glitchtrap
Shadow Freddy
FoxDee "Dany Fox"
Software used
Blockbench

Visual Studio Code

Minecraft Windows 10
DOWNLOAD:
TAGS :
---