Description:
EasyDrops adds a button to the game which can be used for dropping blocks or items one by one instead of having to drop an entire stack (64). Even though it's a very simple mod it's definitely a nice addition which should be a real feature in Minecraft Pocket Edition as it already is in the PC version.
Creator: SphinxyPE, Twitter Account
How does it work?
Once you've loaded a world there will be a DROP button in the top right corner of the screen. Tap on that button to drop one block/item of your currently selected block/item. In Minecraft Pocket Edition (as far as I know) it's not possible to drop less than one stack of items. This mod adds this possibility.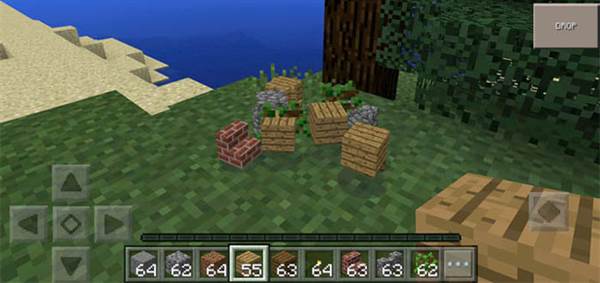 Here's a quick demo video you can watch to get an idea how it works in-game.
Important: You will need the latest BlockLauncher beta for this to work!

TAGS :